| | |
| --- | --- |
| Posted on March 13, 2013 at 8:00 AM | |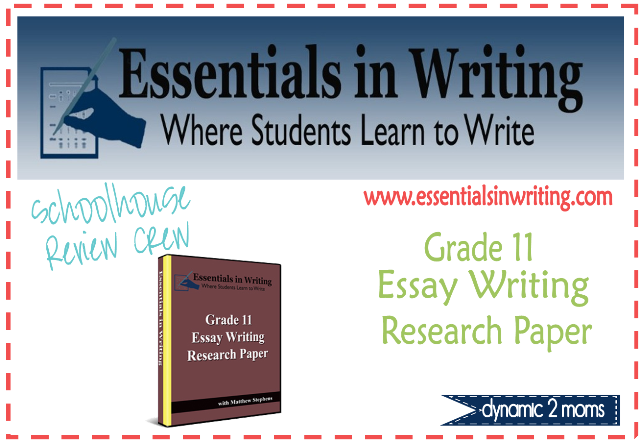 Learning how to choose well spoken words when you converse is an art, but penning those thoughts into a coherent manner so that a reader understands you is equally important. So when it comes to a writing program, I have certain things that I look for that would make it work for our family. I had the chance to review Eleventh Grade Essay/Research Paper Curriculum by Essentials in Writing and was eager to see if it would fit my criteria.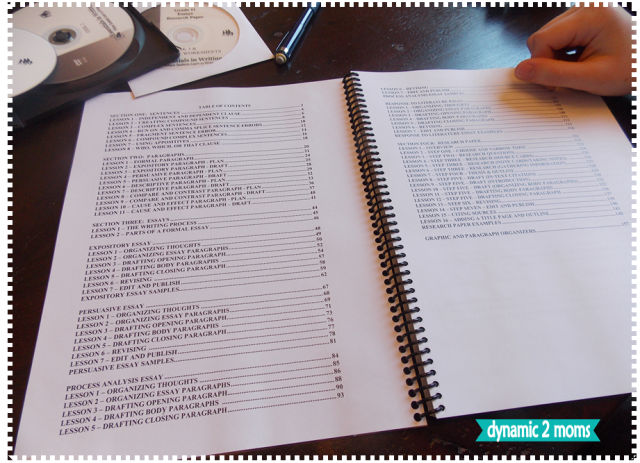 When we received our DVD, right away I printed out the whole workbook and used coil to bind it. Mr. Awesome and myself both like to look over everything in one glance so we can get a feel for the program. Essentials in Writing states that it is a complete language arts program with a emphasis on composition.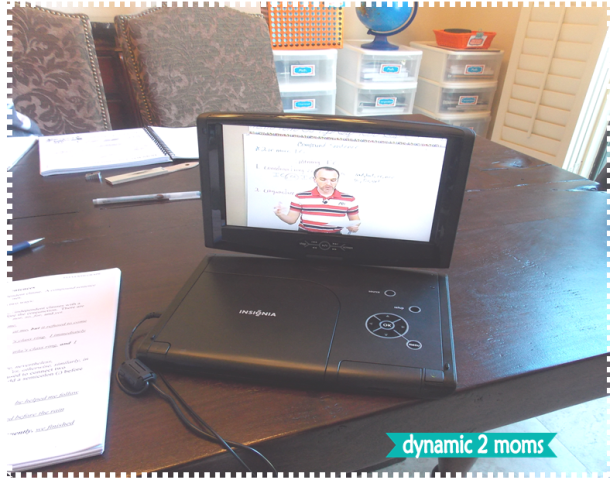 Here is how the program is laid out.
Section 1 gives instruction on sentence structure. Both the workbook and video give detailed explanations. I could see that if your teen needed instruction in the mechanics (grammar) of sentence structure this would be a nice foundation. If your teen had a strong grammar foundation, then it would make a nice reference tool.
Section 2 covers paragraphs and again I have to say that both the workbook and video give very detailed explanations on the how-to's of composing a paragraph. I really like that there are plenty of examples and even a chart to use to dissect an example paragraph. This is a wonderful visual tool that will help the student plan their paragraphs and an excellent feature.

Section 3 covers essays and you will find plenty of detail and instruction on composing expository, persuasive, process analysis and response to literature essays. I appreciated the emphasis on reading aloud during the revision process. This is a key part of finding errors and correcting them. The emphasis put on reading aloud is a significant downfall in other writing programs so I was delighted to find this in this writing program.


Writing prompts are given for the expository essay and I used some of them but others I did not feel were appropriate for Mr. Awesome or this age. For example, the first writing prompt is about the possible causes and effects of divorce. Explaining the causes and effects of divorce is not something I consider appropriate for homeschooling families. Perception, I feel, is needed to judge situations in life that are right and wrong, but it is not just writing about them that helps the teen to apply his knowledge.  A teen has to put himself in that life situation. For our family, this is not information I wish that he would apply to himself.


 Also, the example used on the topic of bullying is not one, as a homeschool mom we have encountered. Perhaps if we had just left public school, we could see a connection to our life's experiences.  Homeschool parents are normally attentive and focus on issues about kindness versus cruelty that come up in a co-op, field trip or other social event. I understand bullying is a huge cause for concern for public schools, but these topics have me confused as to who is the author's audience.

Lesson 1 on writing a persuasive essay had one writing prompt that left me appalled. Asking a teen to persuade his reader to agree with his view on whether or not it's acceptable to help someone die is not necessary to help my teen strengthen his critical thinking skills.

I felt that for the persuasive paragraph lessons that I would give my son other subjects to write about instead of what was given by author because I feel we need to safeguard thinking ability.

What I do appreciate is the fact that writing prompts are given and this can go a long way in helping the writing process to flow.


Section 4 is focused on writing a research paper. An assignment at the 11th grade level it is to write about a career study. This seems like a nice choice for this age and I can see the benefit of my teen researching a career choice to see what all is entailed in that career. This section too is full of step by step instruction.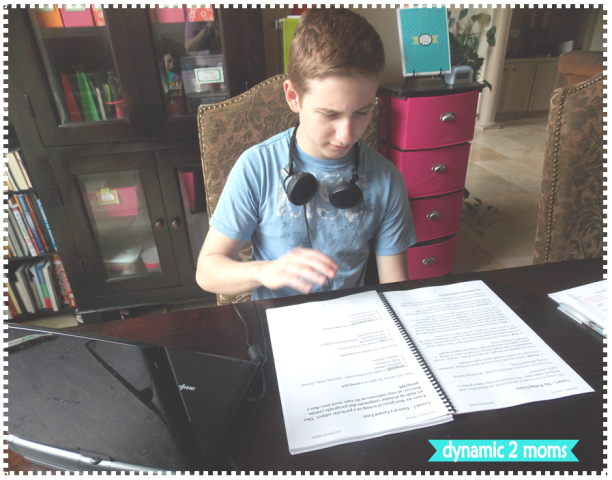 Neither Mr. Awesome nor I felt engaged by the video. Yes, it does give lots of detail, but the overall quality was not there. There is a huge problem with the sound. Mr. Awesome used a portable DVD player and headphones. He just about jumped out of his chair the first time playing the DVD. The music plays very loud and the actual instruction plays very low.  You can imagine the jolt from having to have the volume up so loud to hear the instructor to when the music came on after the lesson was complete. I checked using my computer and regular DVD player to make sure it wasn't just his device, it wasn't. I feel the music could have been left out completely or the volume at least adjusted before releasing for sale.
My overall thoughts and impressions are mixed. This program with very detailed steps and visual helps has a great appeal compared to others I have used. It is very practical to both teacher and student. I happen to love detailed, step by step instruction, and I felt this program provided that for the writing process. There are also graphic organziers, paragraph organizers, charts and checklists given to help with the writing process. The writing prompts, while appreciated, were not always ones that I would use. On the other hand, the feel of some of the other writing prompts and not just the ones I mentioned leaves me feeling uncomfortable in recommending this to the homeschool community.

I probably would just use the workbook portion and not the DVD unless I felt that further instruction was necessary. The workbook portion is the gem of this program and I know that I can easily use this as a reference tool.


Product Name: Eleventh Grade Essay/Research Paper Curriculum
Website: Essentials In Writing

List Price: $40

Grades/Ages to use it for: Highschool level. 11th grade.

Type of Product: DVDs with lesson-by-lesson video instruction and a CD-ROM with printable worksheets/assignment sheets/answer key in PDF format. OPTIONAL: Buy Pre-Printed Workbook 11th Grade. If you don't want to take the time to print worksheets, purchase a pre-printed workbook for $20. It is noteworthy to let you know that the delivery format will be changing soon.
Here is a note from the publisher:
In order to keep our prices affordable, Essentials in Writing will be shifting PDF workbook file delivery away from the CD-ROM to a digital version. In the future, when an order is placed, an email will be sent to the purchaser that includes a link to access the PDF workbook files for each grade level ordered. To clarify, this means that Essentials in Writing will no longer include a CD-ROM containing PDF workbook files with future orders. Instead, customers will receive an email containing a link to access the PDF workbook files once an order is placed. Grades 1-5 have already been updated, and the rest will be updated in the coming weeks.
 Customer Service/Shipping: My DVD arrived with part of the DVD container broken. It did not cause the DVD to not work but I feel more care could have been taken to choose a different container for shipping purposes.
 Hugs and love ya,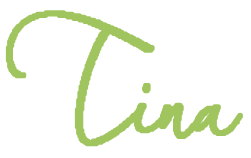 Disclaimer:  I received a free copy of this product through the Schoolhouse Review Crew in exchange for my honest review. I was not required to write a positive review nor was I compensated in any other way. All opinions I have expressed are my own or those of my family. I am disclosing this in accordance with the FTC Regulations.
All product information is correct and accurate as of the date of this review.

Categories: TOS {The Old Schoolhouse} Curriculum Review , Review of Homeschool Products, Composition Curriculum/Wkbooks/Tools/Planners