| | |
| --- | --- |
| Posted on February 18, 2013 at 6:50 AM | |
As I try to recover from my Fraud, Forgery & FBI adventure last week, we did manage to get some school done.
Focusing on some of the beautiful art work of the Inuit, we learned about soapstone carving and scrimshaw. The Inuit often carved beautiful and elaborate masks and sculptures. They used bone, ivory and animal antlers. Today, soapstone (a soft rock) is used too. I find this point made by the Eskimo Art Gallery helpful in rounding out our definition of soapstone carvings: People frequently ask us for 'soapstone carvings', but this term is generally a misnomer. When Inuit Artists began sculpting in stone on a larger scale, their art became known as "soapstone carvings," regardless of the stone used.
If you get a chance, look at some of the beautiful artwork done at that gallery. Also, the Free Spirit Gallery was educational in understanding about the materials the Inuit used then and what they use today for their native art.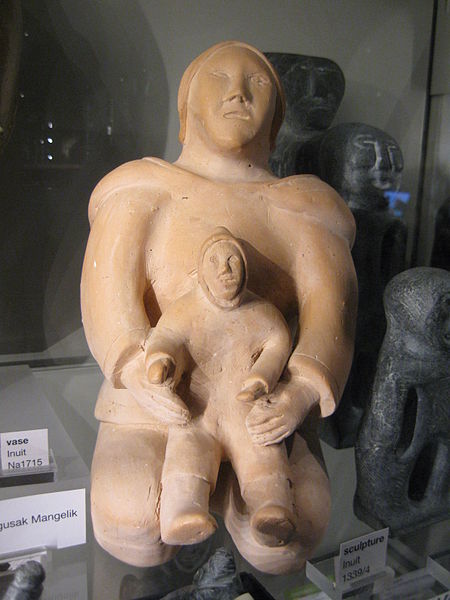 A lot of the shapes, as we learned, were quite simple and emphasis was put on enjoying the process of either telling stories through their handiwork or just being at one with nature.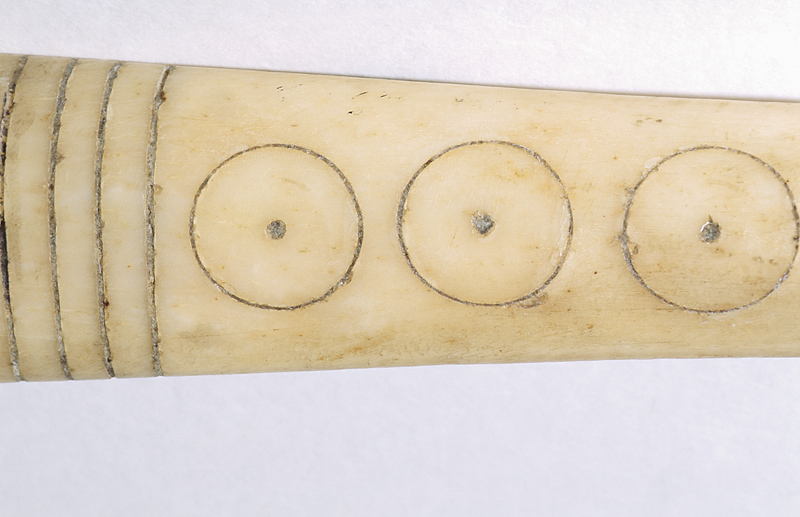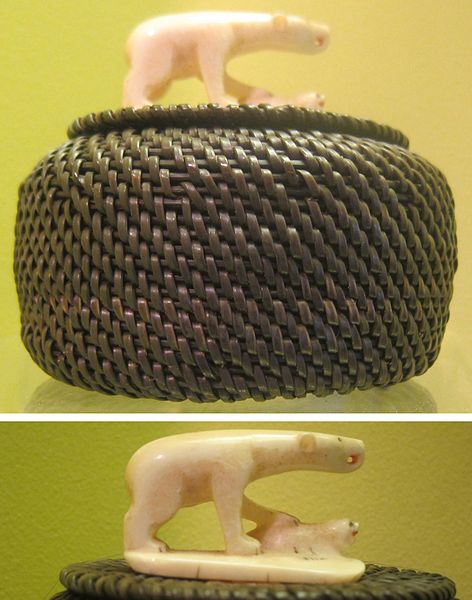 Whale ivory was a popular material used too to carve figures either of their environment or even mythological creatures.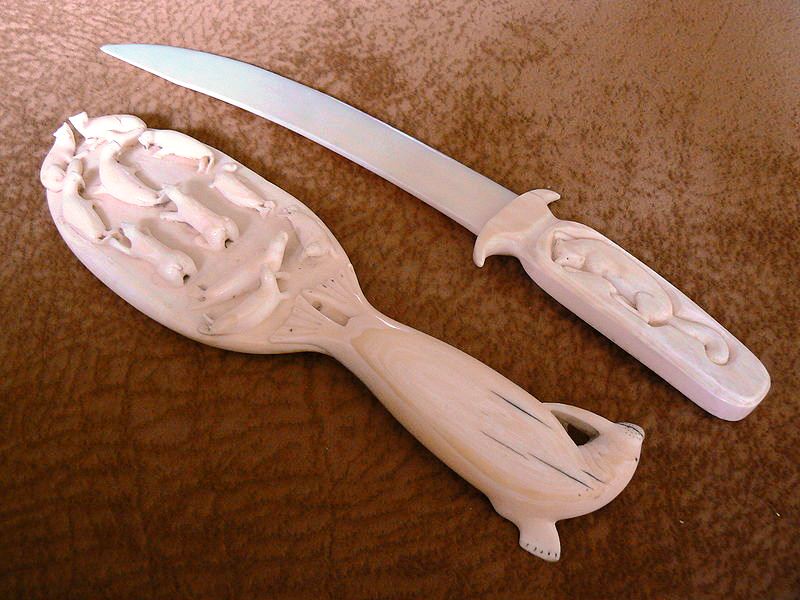 We also learned about the art of scrimshaw which is basically carving or etching bone used by Native Americans and then staining the surface.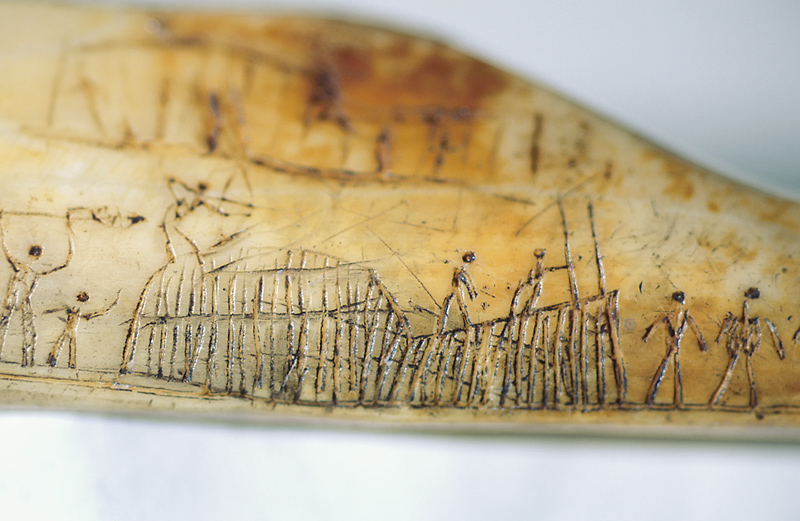 Scrimshaw is also using pictures that told stories and they are usually carved on ivory walrus tusks and whale bones.
The boys tried their hand on simple carvings since we had a couple of bars of ivory soap laying around. I wished I had the bigger bars because it would have been easier to carve, but these worked too. The boys heard the words carve and gathered up their dissection kit to use. I think any true wood carver might shudder at the sight of the tools they gathered to use in this project.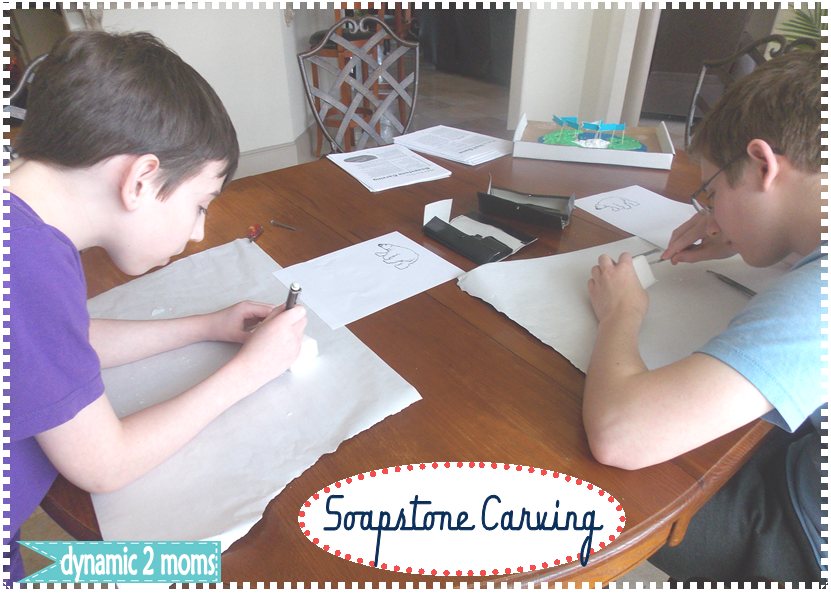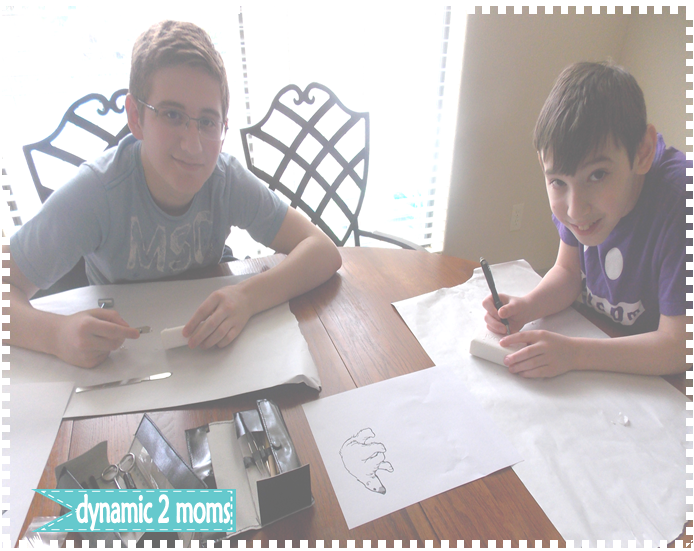 They tried a simple drawing first like the polar bear and are still working on perfecting it.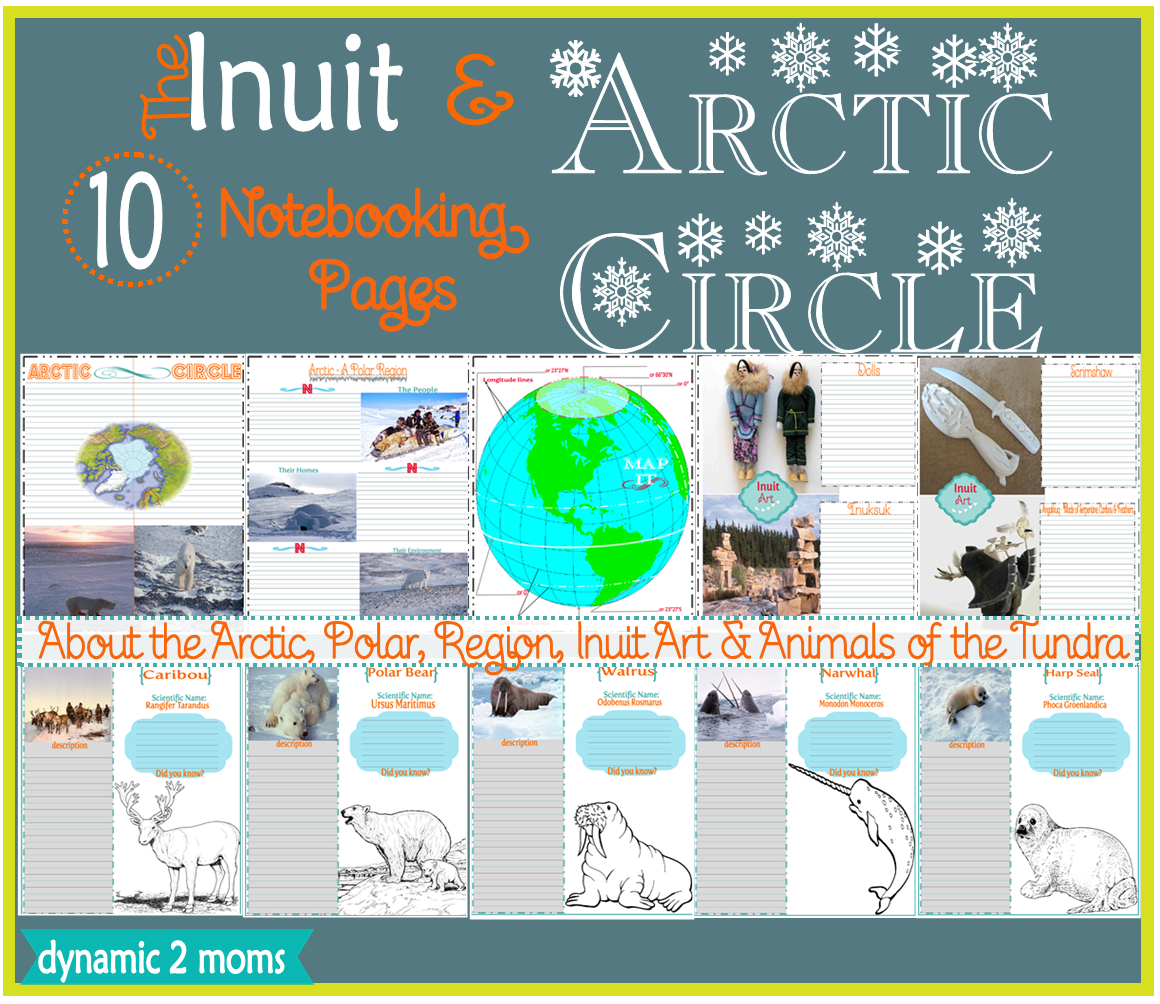 In the meantime, I have new printables ready for you.  I have 10, well actually 11 notebooking pages.  The Map It page is made in duplicate because one page provides blanks to label for some easy geography and the other Map It page has been labeled already so there is no writing involved. The second page can be used as a reference page or by a younger child or because you feel your child has done enough writing.

The first set of printables focuses on the Arctic Circle, some basic geography and Inuit Art. The second set of printables focuses on the animals of the tundra.
Download here About the Arctic and Art
Download here Animals of the Arctic Tundra

I have a lapbook coming too on this unit and wanted to give you a heads up on some other minibooks I have created for animals. You may prefer to use the ones I have coming instead of the notebooking pages or you can use them in addition to the notebooking pages.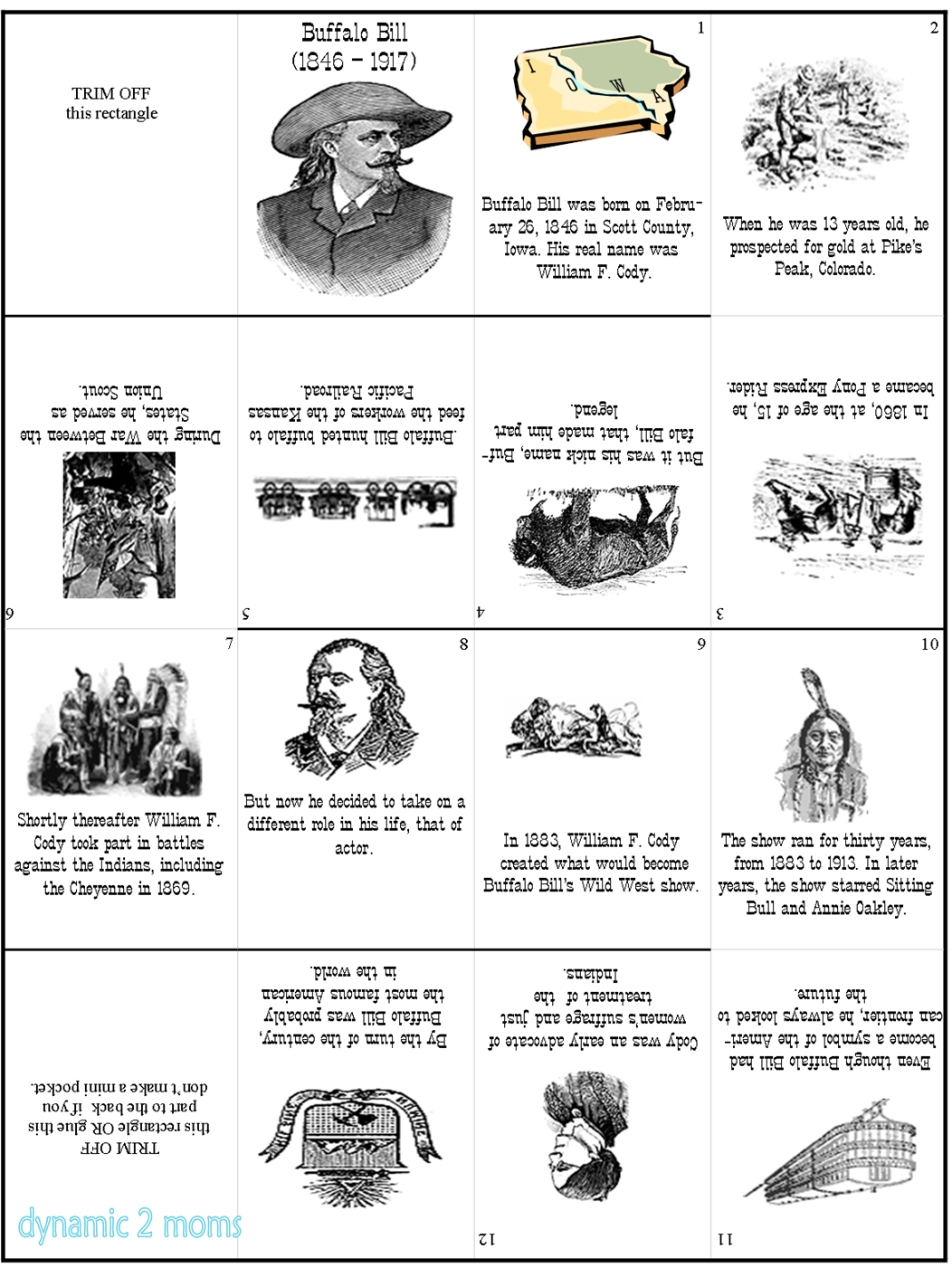 Do you remember this meander book on my Westward Ho unit? Well, this unit just calls for a tiny set of books like I used in the Westward Ho unit because there are so many more animals that we can mention. So if your child doesn't want to use the animal notebooking pages, I have some meander minibooks coming on animals that will go in the lapbook.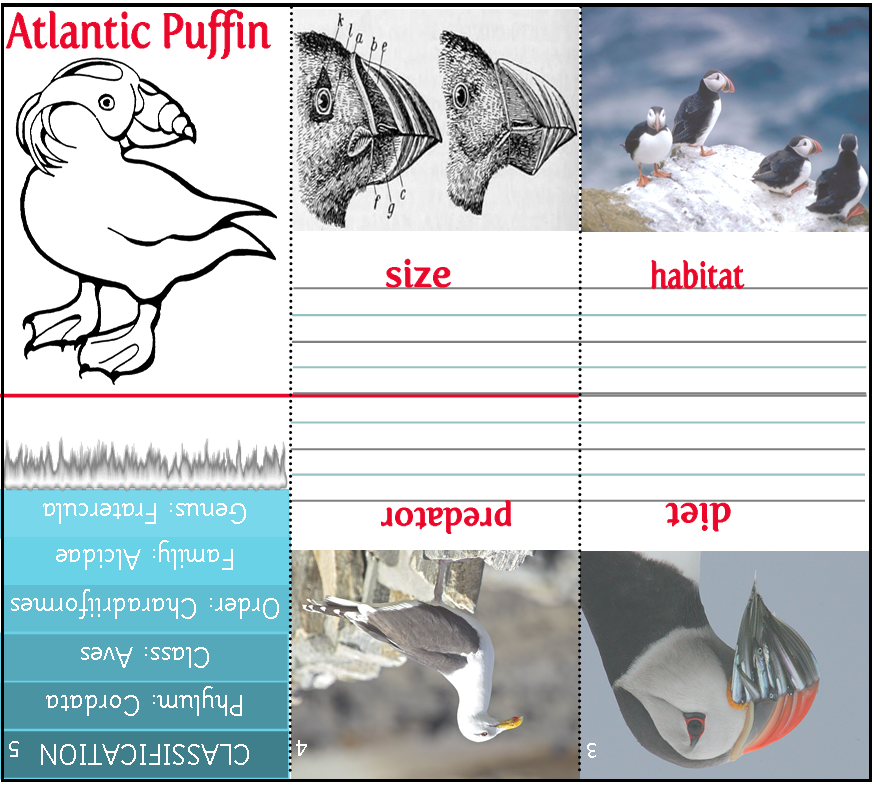 Here is a glimpse of one mini meander book I have prepared on the Atlantic Puffin. As you can see, it will be just big enough for a few words to describe about each animal. Tiny still loves this meander mini book. And if you are like us you are doing lots of writing anyway, so I try to keep the lapbooks fun and light on writing.
I also wanted to give you a few more free resources that I have used this week and that have been particularly helpful in doing this unit study. Anymore there is so much free on the internet, it just takes a tad bit of time to organize it and that is normally all I have.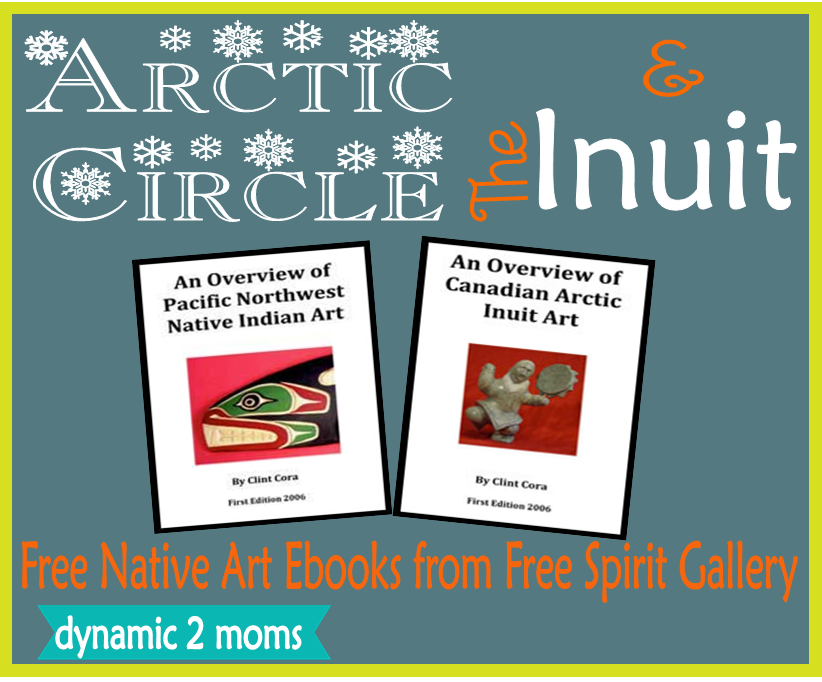 I was especially delighted to stumble upon these two free ebooks from the Free Spirit Gallery. When you click the link, instantly you should see a box that says to fill in your first name only and your email. Then you are giving access to the two free ebooks. They explain about some of the art and materials use and are a very nice free resource.
All About the Inuit for Kids. This is an overall good and easy site to understand about the art, music and animals of the Inuit.

Venture Arctic Educational Supplement is a  10 page download that explains the soap lesson. This is easy enough to do with multiple ages. You don't have to use a slice/dice kit like my boys wanted to, you can use simple toothpicks.
Here is another lesson plan on soap sculpture that is a 9 page download.
Here are some sites I will be using this week and in upcoming lessons.
Biomes: Land of the Inuit  A good lesson plan to compare modern day Inuit to those of the past. Most cultures like to be seen as progressive and the Inuit are no different either. This helps to move our children beyond thinking that the Inuit only live in igloo huts.

History Through Arts - 10 page download. The first few pages of this download are about the Inuit and gives an explanation of scrimshaw. It has vocabulary words and it is one of my "keepers" for this unit as reference because of the easy explanations.
Another soap sculpture lesson plan but this actually focus on stone and not soap. It helps to explain artistic style by viewing different angles.
More to come but I want you to have time to soak these in.

I will continue on in my 5 Day Series and also the Inuit Lapbook will be completed this month.
I hope you like the printables as we really are enjoying this unit study and I will be playing some catch up this week from last week's mayhem.
Hugs and love ya,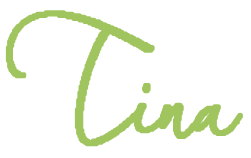 Categories: Dynamic 2 Moms Learning Printables {all topics}, Arctic & Inuit Unit Study, Unit Studies