| | |
| --- | --- |
| Posted on September 1, 2011 at 6:15 PM | |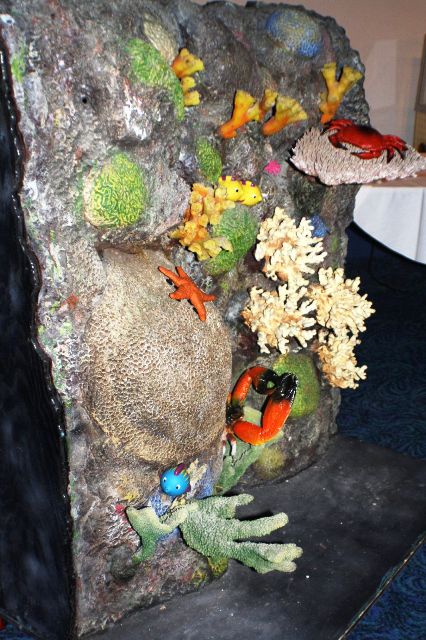 I love it when our field trip group signs up for a class and it turns out to be fun and interactive. We had a great time at the class Rendezvous at the Reef.  This floor model (pic above) of a reef  that was at the class, I think, is a great idea for an interactive co-op. I bet it could be built pretty easily. (Too I am going to try to use this picture for the lapbook cover or even back of the lapbook)
[New Bee Vocabulary Tip Here: A co-op is a group of families that meet together to study any topic. Co-ops vary from area to area as does the topic and ages that attend a co-op. A co-op can be academic, fun or just social. It is usually lead by a homeschool parent who is knowledgeable about a particular subject. They can be a very enriching addition to your homeschooling or some co-ops act like "private schools" .  Personally, I took my child out of public school to be the main teacher so I look for co-ops that are not miniature versions of private schools.]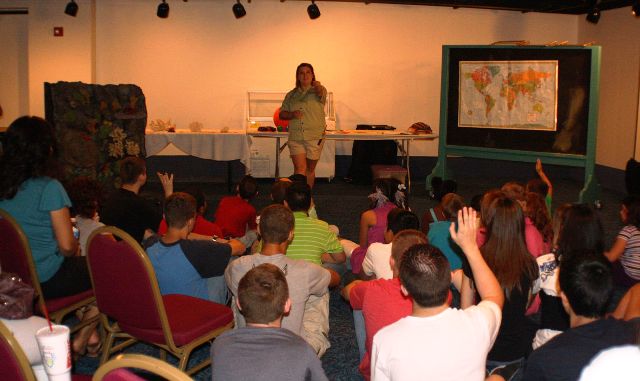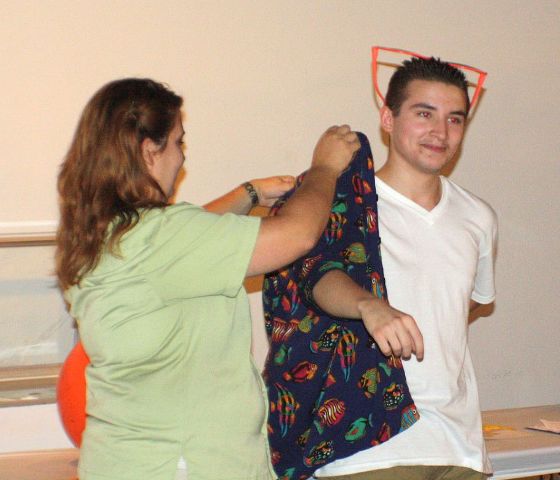 So the guide ask for a volunteer and  my oldest was "first" to volunteer. So he was Mr. Sunshine...I thought it was cute (my son didn't but went along) that she had each child participate in the class. Of course being a highschooler and at the age of "everything is embarrassing" he still was a great sport for the younger kids.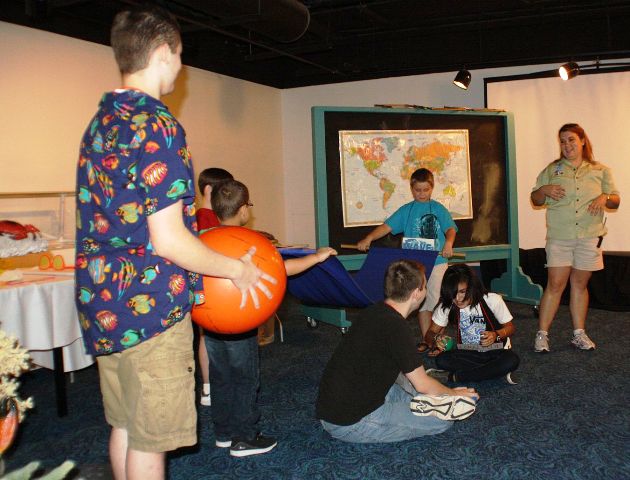 So how easy it would be to use one person that holds the ball up to show the sun is out, two other kids are the "waves" and wave the blue cloth up and down and my other son (can't really see him - red shirt) is "pouring salt" on the waves. Two "coral polyps" are sitting on the floor trying to catch the "algae" or zooxanthellae when the sun or ball is down at night to show they eat at "night".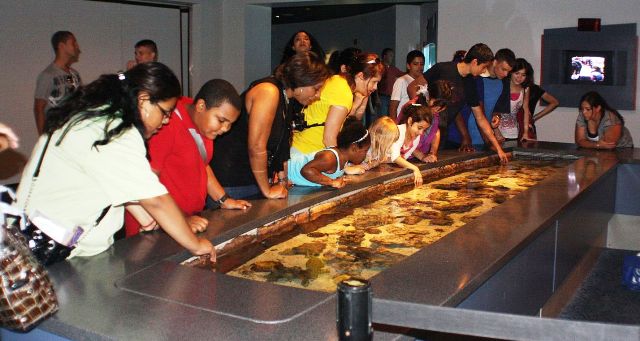 Then of course nothing beats a touching tank......activity for all ages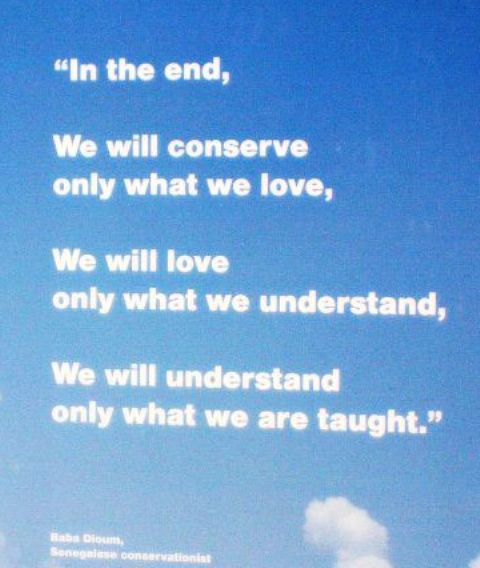 I love this as you entered or left the aquarium..Great for some copy work !
How about some freebie? This is an assortment I received.
 FREEBIES - hurry hurry freebies
I love this kind of stuff..hurry on this, they go fast..
Click here to get your free trial of Dove Body Mist. Click on the sample at the bottom.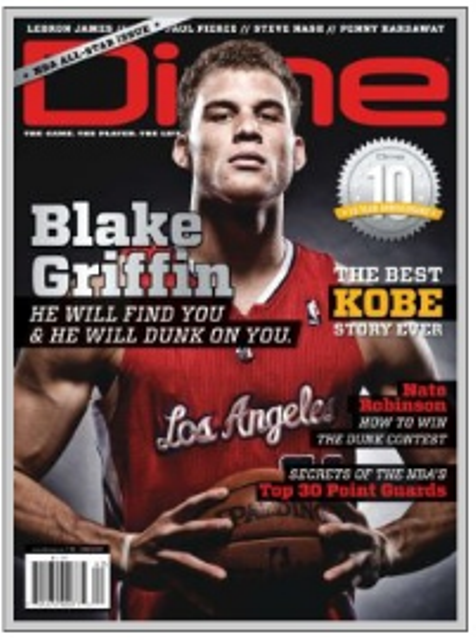 Free subscription to Dime. It says it is a basketball magazine. (Please note, I try my best to screen through things and try to choose items that look worthy of our kids having, but always check them. I have not got this magazine, so check it first if you get it)
Here is the link:
https://dim.magserv.com/cgi-bin/subscribe?qt=new&ot=controlled&Keyed_effort=YWFL7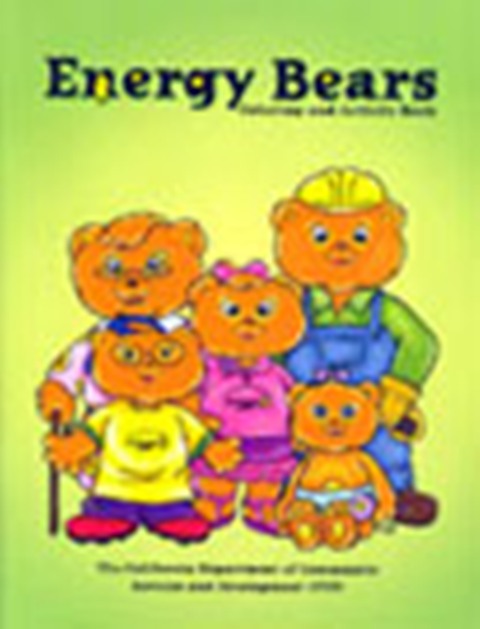 They didn't tell me how long this free coloring book is up for..so I just grab it if I am interested in it.
Click here to go there. Look at the bottom left side, you need to email them.
FREEBIE ALERT - Upcoming Freebie. Mark your Calendar
Ok this next freebie is very homeschool related..lol...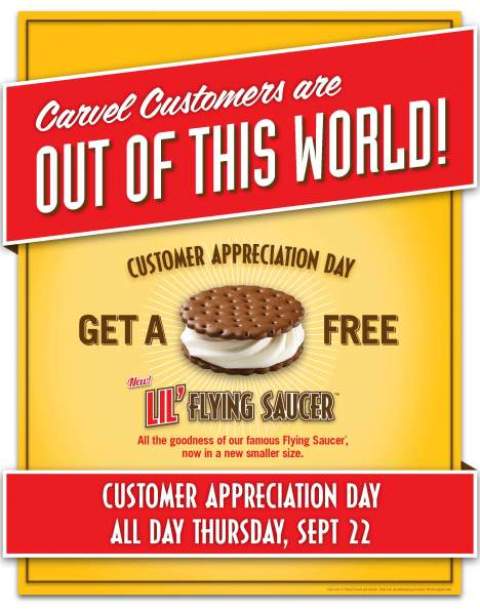 Free ice cream.  Since I live in Blue Bell country, I am a Blue Bell girl but I know there are Carvel Customers. This is an upcoming freebie for Free Lil' Flying Saucer for Sept 22.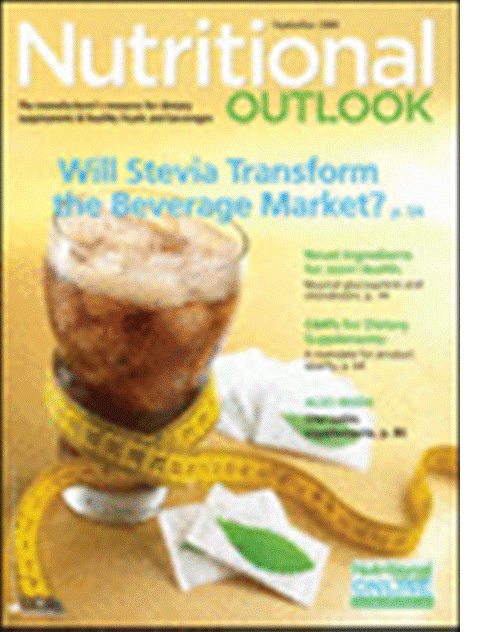 FREE 9 issue subscription to Nutritional Outlook magazine if you qualify. This offer is available for a limited time to the U.S. and Canada.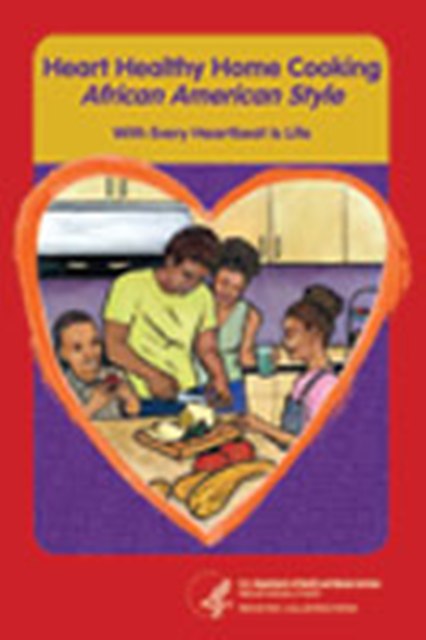 Being raised in the south, well I love my cornbread and banana pudding! Here is a free recipe book that offers some 26 recipes with a healthier spin on them..I downloaded it..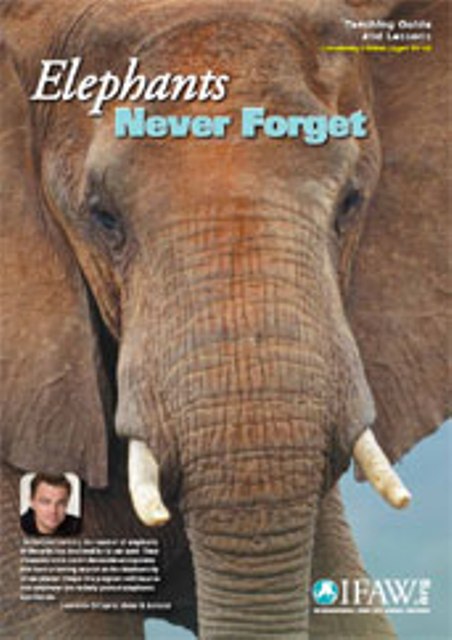 Free Teacher's Kit - Animal Action Week is October 3-9! Download the program or request your free teacher kit today from the International Fund for Animal Welfare. This year's featured animal is the amazing elephant. GREAT site! Lots of free dowloads and you can send off for the kit.
FREEBIES - when you have time.
Grammar and Writing Site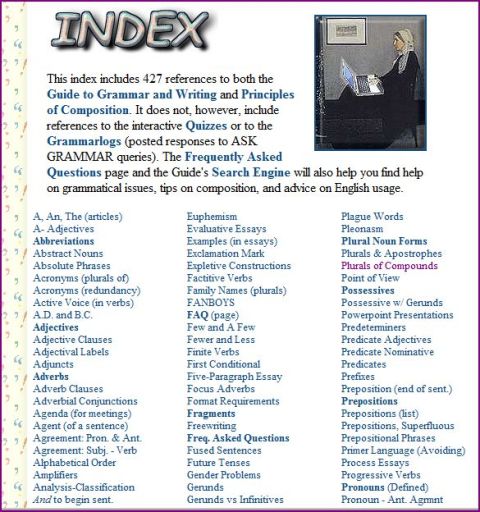 VERY useful site and free for grammar and writing. The picture above is just part of what they cover. The index page is HUGE. GREAT reference site!
Click here to go there and bookmark it.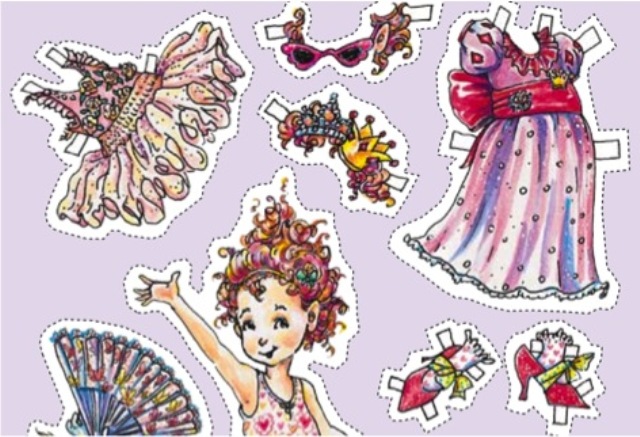 Fun and printable site. Free Paper Dolls
Click here to go there and download.
Geography Game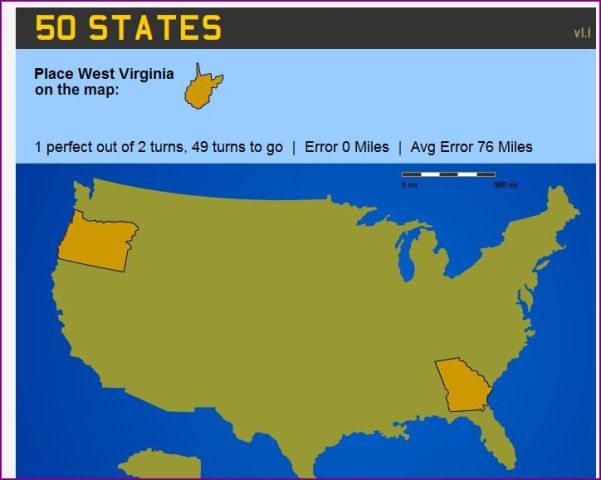 Here is a picture of the game as my youngest  started to play this online U.S. Geography Game. Drag the states to where they belong, if it's wrong a red place indicator shows up to show you where the state belongs.
Click here to go there. This is the main page, look for the 50 states game at the top right.
Hugs today and remember.......
(Todd Wilson)
Categories: Language Arts (Middle & High School), Paper Foldables, American History Curriculum/Lesson Plans