| | |
| --- | --- |
| Posted on August 18, 2011 at 7:30 AM | |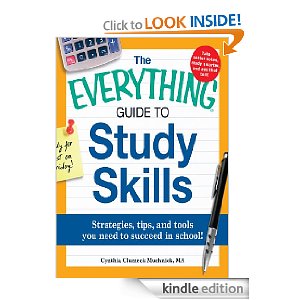 What's up with the time sensitive freebies today? Bring them on momma! I am sending this out earlier so you can get to them.
TIME SENSITIVE FREEBIES - hurry hurry freebies.
Free The Everything Guide to Study Skills.
Nice addition to our homeschooling library...
(and remember since Amazon changes their prices frequently,  it should say $0.00 on the price if its valid. It's valid this morning still.)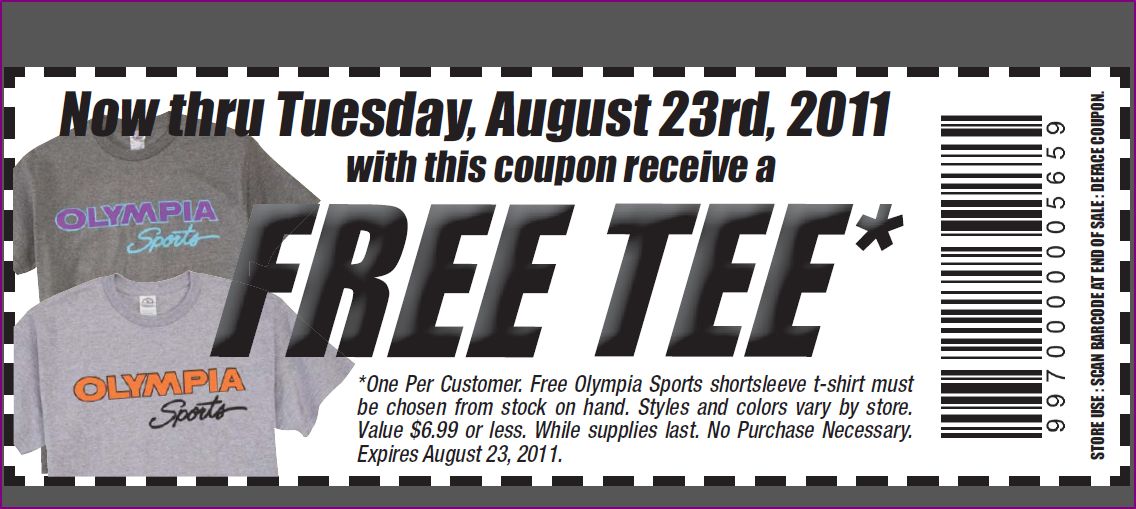 Free T Shirt - Olympia Sports short sleeve
Valid from Now to Tuesday August 23.
Go here to print it off. Give it some time and keep trying if you can't get it to load. I got it in my IE browser right away (don't ask me why - but browsers make a difference at times on freebies..most of the time my Google Chrome works better but IE too)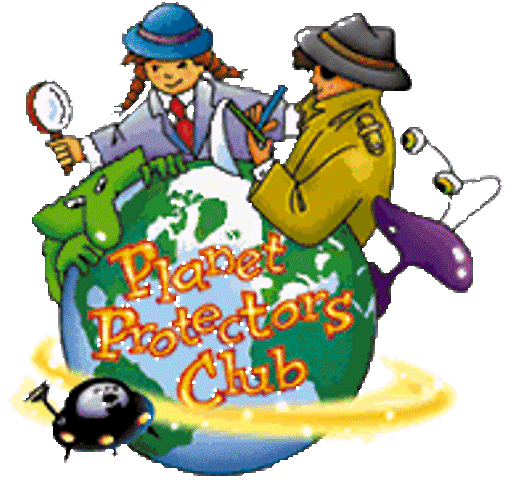 Free Kit
Get a FREE Planet Protectors Club Kit for Kids the club kit includes An official membership certificate, An official Planet Protectors Club badge, Activity booklets for grades K-3 and 4-5 and Great adventures on the Web.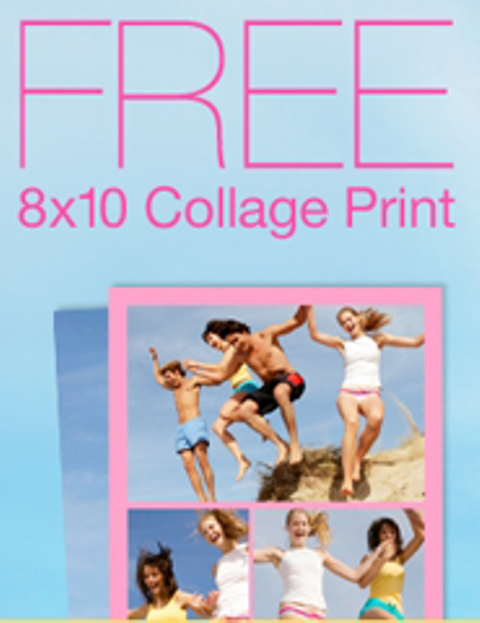 Walgreens is offering a FREE 8×10 Collage Photo Print when you use coupon code PRINTONE then select FREE in-store pickup to make it 100% FREE. Offer valid through Saturday August 20, 2011.

 I didn't list this freebie the other day because it wasn't working but it is again.
Free Sample of Teachers Tape. They don't really say what it will be.......
(Tip: Use your school name on this one)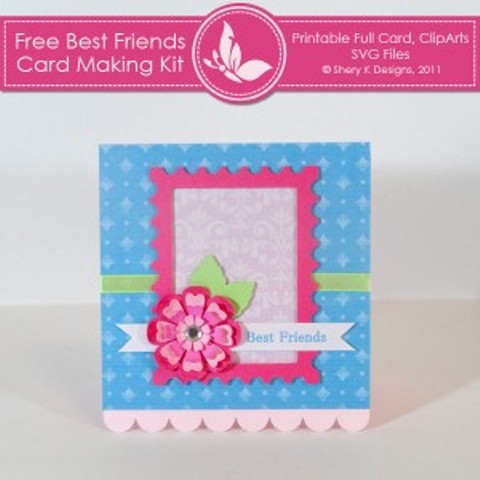 Free Best Friends Card Making Kit (cute cute)
I love Freebies like this - NO harvesting your email. Kelley and I offer our freebies on our site like that too. IF somebody wants to stay connected with us THEY decide. Isn't that just good manners? I mean come on, let them give you their email IF they want to. Its different if it's an email freebie...but a download....
Click here to go there and download without giving them your email.
And today, the freebies just keep on rolling out..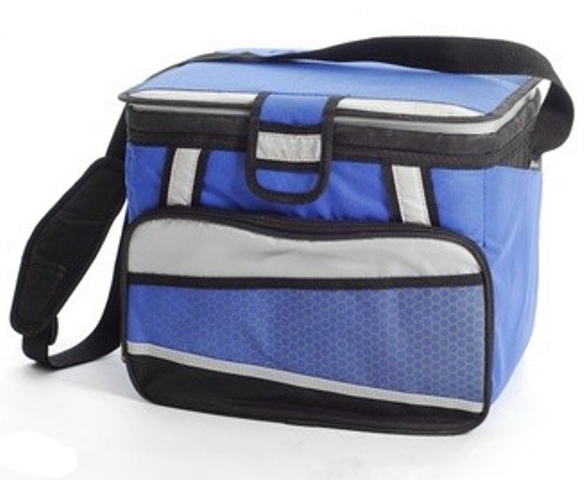 Free cooler bag  (while supplies last)
Tip: A popup will appear after you order. Close the box to see, if you get this message saying 
"Thank you for your interest in Air Performance Heating cooler bag. Your gift will arrive in the mail in the next 3 to 5 weeks." I got this on mine.
FREEBIES - when you have time

NICE!!!....Free entrance into participating museums. It does say ticket for * two* though. Does that mean we get to leave some of our kids at home? lol.....Ok.maybe you are having a mom and kid day out OR better yet send two teenagers and you stay home...Wonder if it would be valid to use a separate address? Just a thought..I don't like abusing freebies but.......
Click here to go there. In my area there were quite a few museums participating in this. Find the museums participating in this here. and let me see print your ticket here.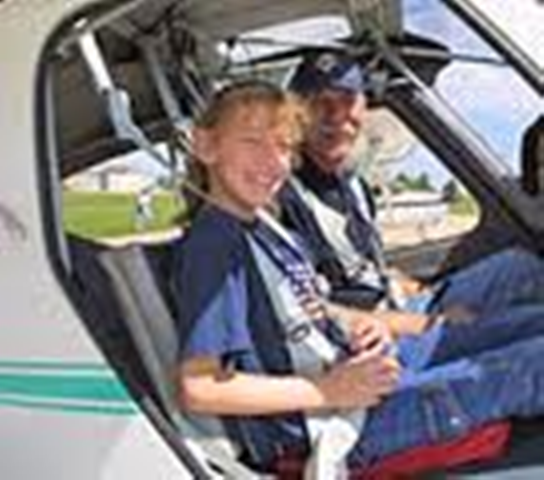 Has your field trip group ever taken a field trip to the airport AND rode in a plane? We did and the experience was so different and fun. Even though we fly often, what is it about taking a field trip to the airport that makes it more exciting?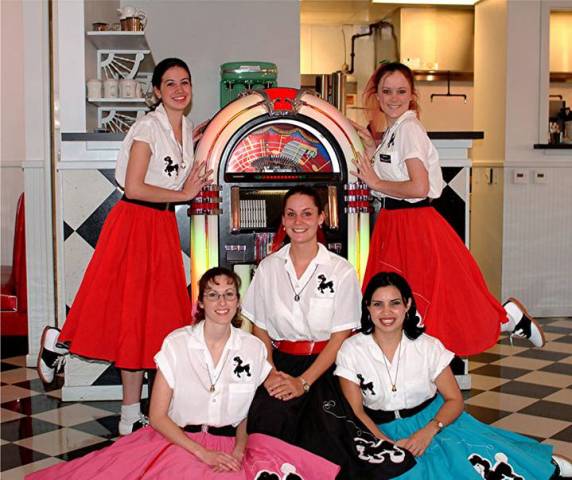 And especially if it's a nice small airport with a great 50's diner like the one we went to. Ok having a 50's diner at the airport was a bit unusual..but made for a great experience.  Even if you are not allowed to go up in a plane for a "ride" just being out there watching the planes on a beautiful cool day is such a nice change for a field trip idea.
This next freebie is sponsored by the Young Eagles Program. Here is what it is;
"The EAA Young Eagles program was launched in 1992 to give interested young people, ages 8 - 17, an opportunity to go flying in a general aviation airplane. These flights are offered free of charge and are made possible through the generosity of EAA member volunteers.
Since 1992, more than 1.6 million Young Eagles have enjoyed a flight through the program. Young Eagles have been registered in more than 90 different countries and have been flown by more than 42,000 volunteer pilots.
Participation is easy. Click Here to find the closest volunteer pilot. From there, arrange a convenient time to go flying. We hope you enjoy a Young Eagles introduction to the exciting world of aviation. Make sure you come back to visit this web site after your flight to continue exploring the wonderful world of aviation!"
 One of my favorite quick lunches in summer. You know its about the simple things...
 I think this very simpl recipe has a special place in my heart because it is the lunch we use to eat as kids. Along with mom, we would all walk down to the pharmacy you know the kind that still had the old fashion ice cream fountain and where sandwiches were well made..and have an egg salad sandwich.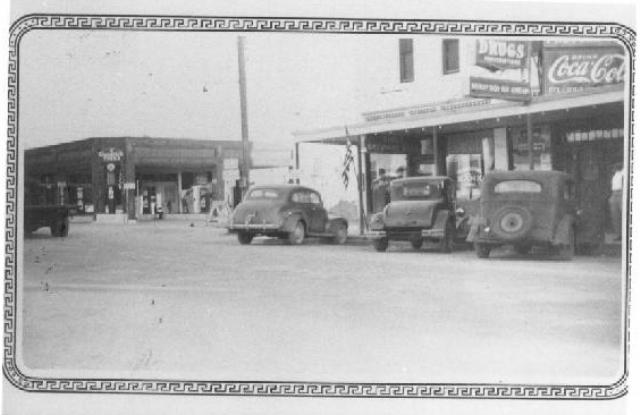 (And NO..I am not that old...lol..but this picture is an old picture of where the pharmacy was located)
 Mom would always add something she learned in high school cooking class to our sandwiches if she fixed them at home. Oh well..this is what I think about when I fix and eat this.But it is only 3 ingredients and i normally have them on hand to fix along my egg salad sandwiches.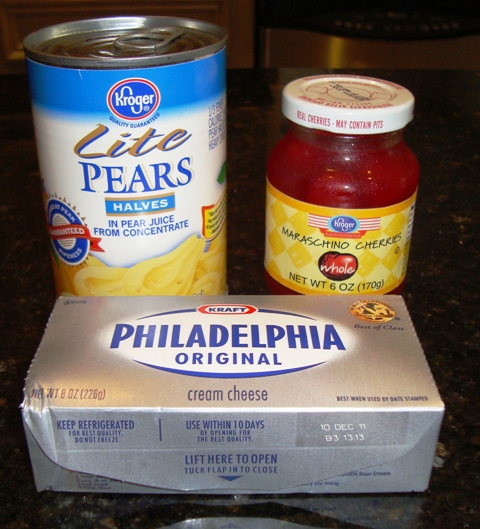 This recipe is usually for about 2 cans of pears drained, one small jar of cherries and one softened cream cheese. (but I use one can and put the other part back for another day)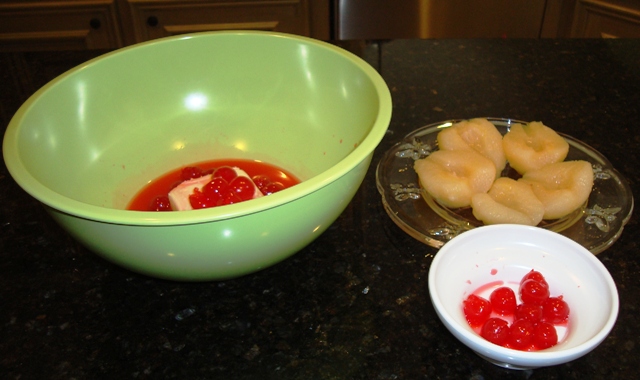 Pour some of the juice from the cherry jar and cherries into the bowl and save some cherries back. I use the whole small jar. Mix the softened cream cheese (brought to room temperature) with the cherries and juice.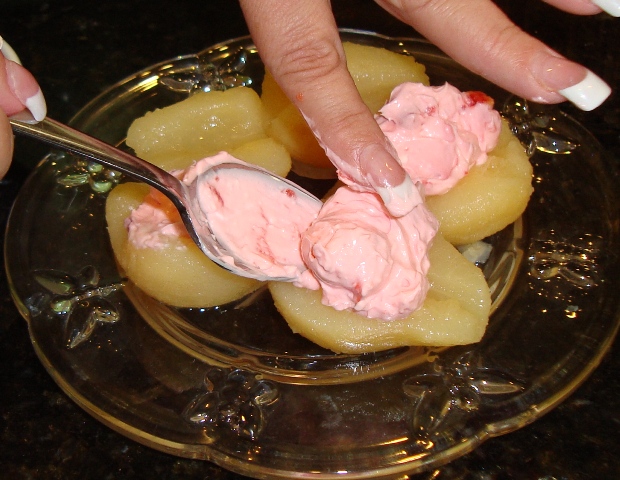 And put that creamy yummy, just the right amount of sweet mixture on top of pear halves that are drained and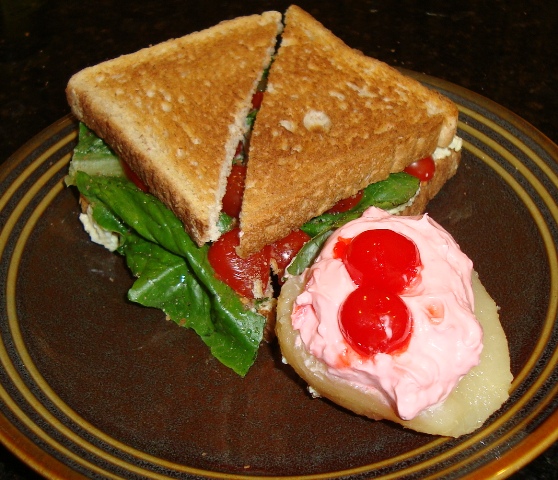 put a few extra cherries on top and Whalaa - back to my childhood but to enjoy and share with my boys now.....
Hugs from me today and read this quick to grab those freebies..my quote for today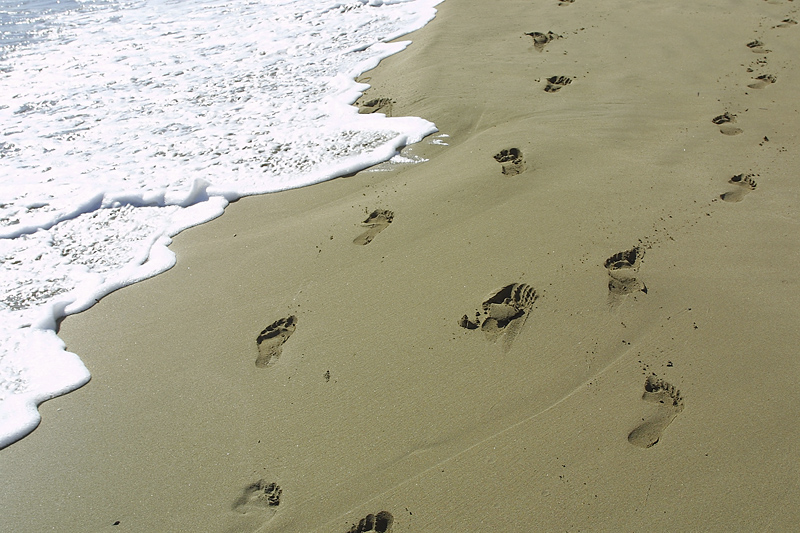 Before you criticize someone, you should walk a mile in their shoes. That way, when you criticize them, you are a mile away from them, and you have their shoes."
~ Frieda Norris~
Categories: Cookbooks/Recipes/Menus