| | |
| --- | --- |
| Posted on June 18, 2011 at 8:22 PM | |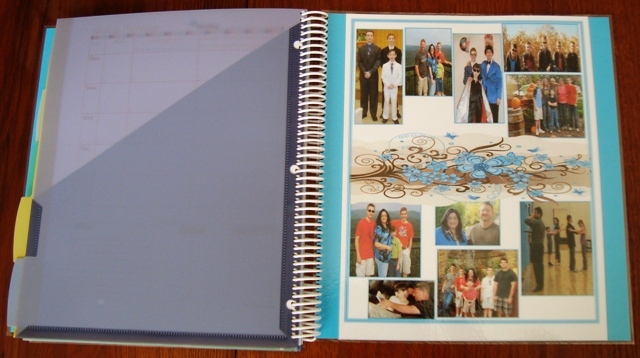 In the school area that we use for our lapbooks and projects I recently switched what we kept our "table tools" in. One reason I had to wait to switch to now is that in the spring and summer you get more of an assortment of "plant holders" lol. These are ceramic plant holders that have "insides" or inserts that come out. So I switched around the inserts and put the white  insert on the purple plant holder on the right and the purple insert on the green plant holder  on the left, The white plant holder has the green insert in it. This makes them "all matching". My compelling need to have things organized and matching...maybe one day I will get cured.
When the kids were real young, I use plastic buckets from Target, Walmart and even building supply places to hold crayons and crafts. Also have you seen the gardening totes? Put away the yard tools for using later but they are PERFECT for holding crafts and you can put them UP and away from small hands.
 I use to have hooks over the doors and bring down each kid's tote to keep it away from "the mini-destructor" who was toddling at the time.
You can get ones decorated or get a canvas one and decorate with your kid's hands by using paint or let them decorate each tote so it makes it special and unique.
 Think outside of the box on organizational tools and you won't have to pay such a high price because you used something "outside the box'  for organization.  These types of things go on sale after summer... Look at these totes that can be used to store crafts.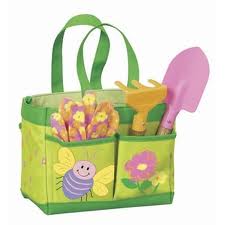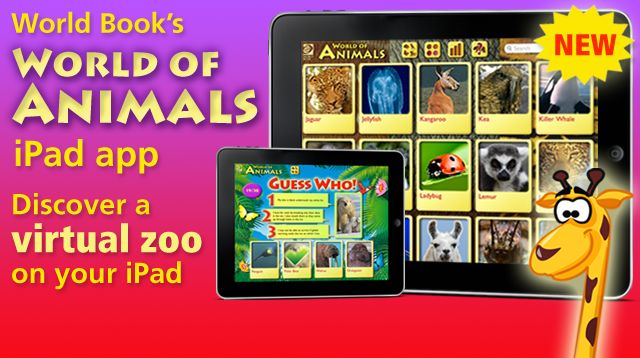 This freebie is  World Book's World of Animals iPad App
From the site: Available FREE in the Apple iTunes Store June 16-July 10!
Do you know which animals can detach their limbs to escape a predator's attack, which species have been launched into space, and the identity of the extinct mammal that scientists believe they may one day be able to clone and bring back to life? Delve into the fascinating World of Animals -- World Book's extraordinary educational app that gives kids of all ages engaging opportunities to explore, compare, rank, and quiz themselves on their favorite animals. This interactive app features hundreds of stunning pictures, videos and animal sounds, quick facts, encyclopedia articles, a captivating educational game, and more.
World Book's World of Animals iPad App is available for FREE in the Apple iTunes Store from June 16 thru July 10. On July 11, World Book will introduce a paid version of the app to the Apple iTunes Store.
http://www.worldbook.com/ipad_apps/world-books-world-of-animals-ipad-app.html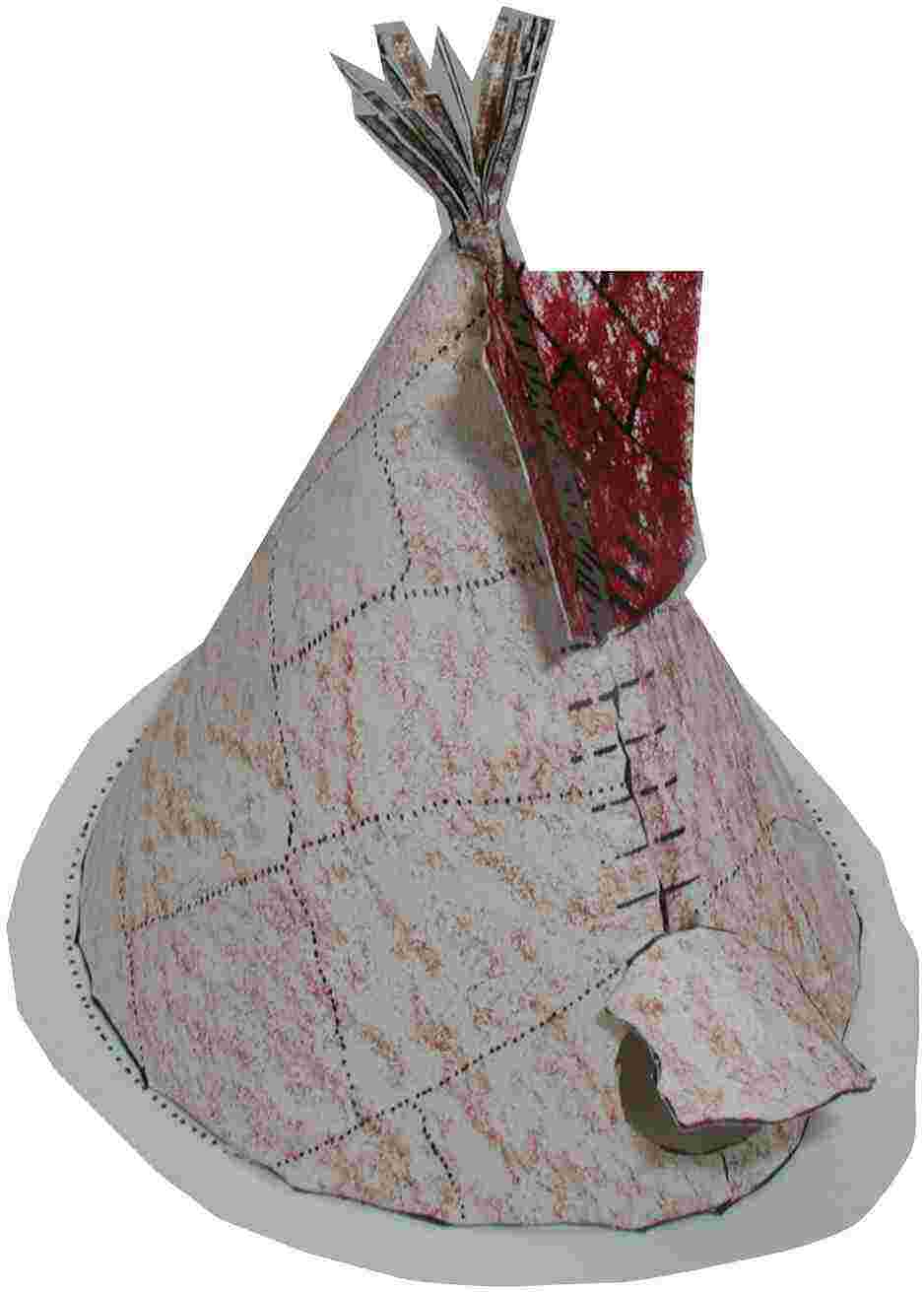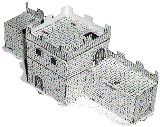 This next site is called GEOBLOX and I am telling you when it comes to finding paper models of anything earth science and that is free, it is hard to come by. He sells a book but have many models that are free to download. Check it out.
http://www.geoblox.com/FreeModels.html
This next picture I just adore and had to share. It is by Jean Van't Hul and she blogs at the Artful Parent.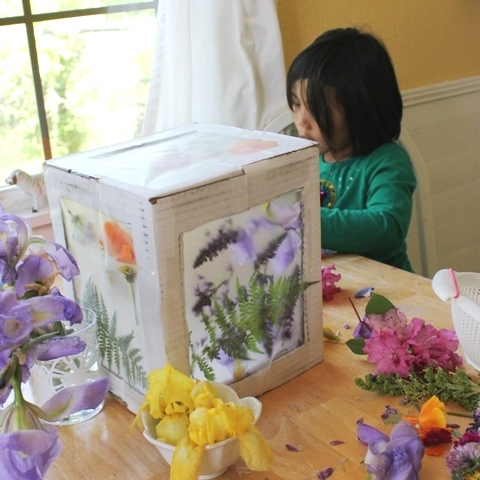 She has some great tips about summer activities  including this one called sun catchers. Check it out, it is called 11 Artful Activities to Try this Summer .
http://artfulparent.typepad.com/artfulparent/2011/06/11-artful-activities-to-try-this-summer.html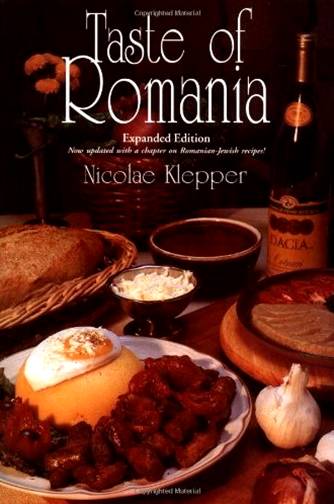 Amazon is offering 4 Free Amazing Cookbooks. The topics sound like something  that goes with a good unit study for studying various countries because the cookbooks are from different countries. By the way the time varies on how long they stay free...so grab them as they may not be "forever freebies"
■Aprovecho: A Mexican-American Border Cookbook
■Hungarian Cookbook: Old World Recipes for New World Cooks
■Taste of Romania: Its Cookery and Glimpses of Its History, Folklore, Art, Literature, and Poetry
Too, even if you don't have a kindle you can still download these free to your computer by using the free app made available through Amazon. Click here to go there and install it and then grab your freebies. It's pretty quick and easy to do..just prompt along.
And finally, what kind of day are you having?
From Todd Wilson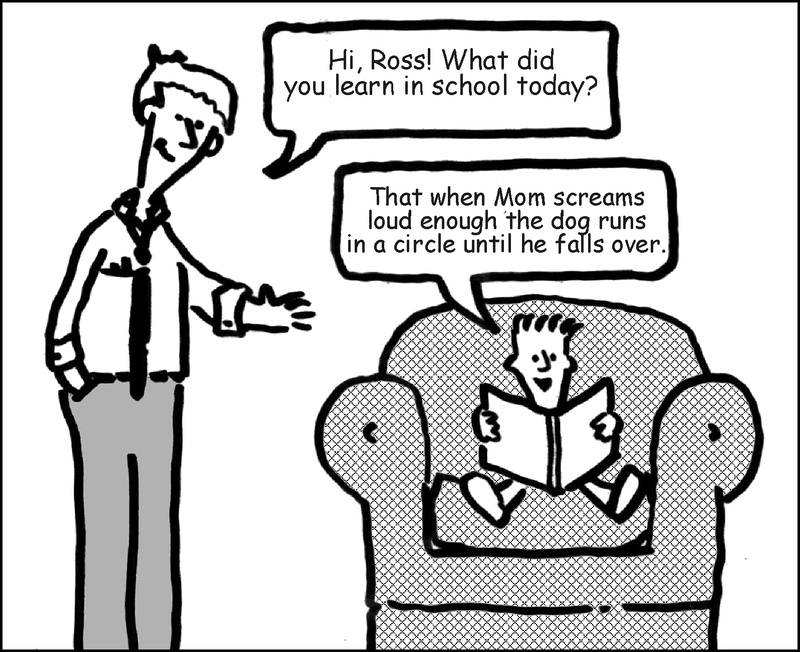 Categories: New Bee Articles-Organization (Home & School), New Bee Articles-Preschooling/K, Earth Science Curriculum/Games/Lesson Plans