| | |
| --- | --- |
| Posted on September 13, 2010 at 10:59 AM | |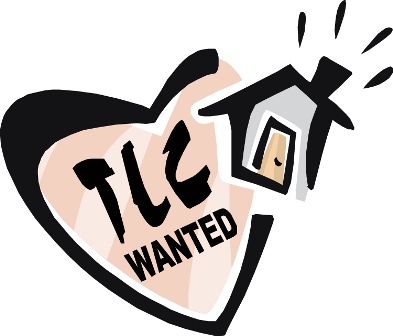 In my ideal world, I wished I could say that house keeping and cleaning could vanish away while you now blissfully homeschool. The truth of it is that now that you are at home learning, the home becomes not just the place you live, but the place you learn and store supplies, not to mention the experiments and projects growing in one location or the other. It become even more important now to have a routine and maintain organization.
Surviving and thriving in homeschool does not just depend on choosing the "best" curriculum for our family but setting up a house keeping system, no matter how outside the box, that works for your family.
Before we even talk "shop or curriculum" in our workshops we talk "house". Why? Homeschooling can't succeed in chaos.
Even if you are a tad organized about housekeeping you too will need to make adjustments. For example when I started homeschooling, I couldn't see giving up an "all day laundry" day, but I did real fast when I figured out on my one day off I needed to do more than clean laundry.
Too, the younger your children are the harder it is. So give yourself a break Mom and remember when you are struggling that at times it is not a matter of organization but being "outnumbered" by many little ones.
Here are some tips that help me year after year:
1) No matter you dice it and splice it, menu planning has to occur. I prefer to plan monthly. We don't have to eat everything in order on the menu but coming up with 30 meals is so much easier than coming to the end of one week and being faced with Monday again.
2) I would like to say "re-organize" everything in your house so it's easier to clean, but truthfully it's a myth..lol..I say "PITCH IT" Yep, less to clean and organize and it is easier to keep.
3) I know, I know it takes time to train little ones and I would prefer at times to do it myself to make its done "right' but you do your children a huge disservice by not training them. I PROMISE, your blessings will come IF you train lovingly and gently. It IS PART OF HOMESCHOOLING!!
4) Teach the children and YOURSELF a routine for cleaning. Provide visuals like chore charts or routines as you train them and yourself so you know and they know what is expected each day.
5) It is better to do a "little each day" than to take HUGE amounts of time to clean. In the beginning huge amounts of time might be needed to organize and clean, but "maintaining" it is so much easier.
6) If you have several little ones underfoot, love them, hug them, and even though everybody told me it would not always be like that, at the moment, it was just hard to get ANYTHING done. So "survive" is the name of the game. Do what you can the best you can. It will be okay and get better.
7) Clean the room that bothers you MOST. Whether it's the kitchen, the schoolroom or even your own bedroom that needs attention. If you clean the room that bothers you MOST you are on the road to maintaining control and success in your home.
Remember "inch by inch it's a cinch, yard by yard it's hard".
Hugs and yes I wish I could hire a house keeper for each of you..lol..but I promise homeschooling would not be near as adventurous as it can be unless you conquer the house cleaning chaos.
©Tina Robertson - New Beginnings
©2010 Jupiter Image
Even though New Beginnings is located in Texas, our aim or goal is to help new or struggling homeschoolers anywhere. The workshops are a perk of our program, but the private e-loop is the focus of it. Our support program is not "location specific" but "individual specific".
By joining New Beginnings, we are confident you will feel better equipped to home school your children.Go here to join.
Categories: Homeschooling