| | |
| --- | --- |
| Posted on August 10, 2014 at 8:10 AM | |
New homeschooler turned pro the first week of homeschooling is not hype if you know which tips to adopt in your first week.
Preserving your sanity is a must. And so I want to whittle down a list, to just 3 easy tips, that will make your first week of homeschooling worth remembering.
How To Ease Homeschool Anxiety
1.

Cut Back Your Assignments by Half

. A pro homeschooler knows that after many years of homeschooling that only about half of what is planned actually gets done during that first week.
The reason is not normally because too much material was assigned, but because new curriculum, new teacher's manual, and new supplies takes time to manipulate. New is new any year you homeschool. As a new or veteran homeschooler, time is needed to feel comfortable with new curriculum. One teacher tip is for you to get familiar with curriculum before you present it to your children.
No, I don't mean pulling it out of the package and flipping through it. There is a difference between glancing over the first few days and actually reading ahead for the semester.
I read way ahead if I am using laid out curriculum and look at the student assignments also to see if I can predict any future problems with my kids. You don't have to be a seasoned veteran to know if your kids have a phobia to writing or sitting still for any length of time.
Head off potential problems by jotting down notes in the side margin ahead of time that remind you to shave off 10 minutes or so from a lesson or to substitute a writing topic that you think would work better.
Just remember, your children have not had time to get familiar with the new curriculum, so leave them plenty of time to read over and get familiar with the lesson planning too during the first week. Cutting back when you begin means getting ahead as you hit your stride.
2.

Post Your Homeschool Schedule In Plain View

. It's nice to have my schedule in my lesson planner and my kids class schedule in their student planner as reference, but that does not do you any good as a group.
Organization is simply visual communication. If you want your day to flow a certain way, then post your homeschool schedule for all to see. Visually communicate your expectations, because if you fail to clearly articulate them, your children will not become frustrated with your "newness". Too, when the Mr. sees your schedule he knows the ebb and flow of your day.
Most husbands are a huge source of strength when it comes to staying on task. They want to be included and should be. Involve dad even though he may not be doing much teaching, he can still be head taskmaster. You are not doing this alone.
My caveat about your schedule, as most pro homeschoolers know, is that in the first weeks of homeschooling it is a goal or target to shoot for. The first few weeks should be about finding your family's rhythm. That means it may take longer to do some subjects or a shorter amount of time on other subjects.
Adjust the schedule, NOT your kids when you find that rhythm.
3.

Crockpot = Comfort, Survival, And No Guesswork

. When I first started homeschooling, my use for crockpots was very minimal. Unlike seasoned homeschoolers who recognized that a full time teaching job like home educator requires extra help, I struggled at the end of a school day to prepare a good meal when my brain was mentally zapped.
Remember that though you are not leaving the house, you are still embarking on a full time teaching position. If you have ever worked outside of the home or maybe you do now, you know that when it comes to running your household, things have to be done differently. It requires a bit more organization and that means having the right curriculum is not the only tool you need.
I would encourage you to buy two or three crockpots because it is just as easy to prep one meal as it is two or three. Many days I had 3 crockpots going so I could prepare easy, but nutritional meals.
As homeschool moms we have to stretch outside of what we think is normal even when it comes to cooking.
One more tip I also did and still follow to this day is to have a couple of meals put back in my freezer to use for "emergency cases".
Why do we think we only need to do this when we are pregnant or are due with the next child? Focus on prepping meals and having things easy to cook your first month or so of homeschooling and your first week of homeschooling will be less stressful. I encourage 30 day meal planning so your mind is free for starting your new school year. Grab a 30 day meal planning form here.
Look at some of these links that will help you.
Am I Suppose to Clean the House While I Homeschool?
Things Seasoned Homeschoolers Know
Grocery Shopping, Cooking, Laundry Oh My!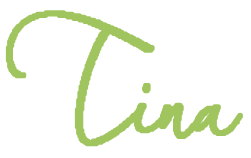 Also, I am so excited to tell you about a new book that just came out that I am a co-author on. The Big Book of Homeschool Ideas was written by 55 Homeschool moms who share 103 topics. The two chapters I wrote are Encouraging a Love of History and Lapbooking. Check it out!
Categories: New Bee Articles Misc., New Bee Articles-Don't Follow Public School Methods, New Bee Articles- Reassurance and Encouragement