| | |
| --- | --- |
| Posted on July 11, 2014 at 9:50 AM | |
I love getting your questions and try to answer each of them personally as I can, but some answers are really beneficial to share with others.
Today, I wanted to share a question from Shelli because I think you may feel this way too.
Here is Shelli's question:
How do you do the curriculum but also play and have fun? How do you not stress about what needs to get done and not get behind? I am lacking in this area. I want my kids to enjoy school AND grow in my relationship with them. Appreciate your help!
Adopting three steps that I will share in just a minute, I hope you see that it's important from the beginning to understand that you are not running a mini business. That thought didn't even cross my mind when I started homeschooling but my approach to our new journey was more businesslike than mommy like.
Yes homeschooling is a career change, but more than that it is an investment in your family that can return great dividends. Focusing so much on the schedule, deadlines and getting behind left very little energy for the new teacher in me.
Look at these 3 easy steps to keep in mind as you embark on your journey or if you get midway and feel like stopping.
Learning To Let Go. Learning to let go of the mind-set that being a demanding and serious teacher is equal to accomplishing your goals for the day is not easy to do. But if you don't, you may be setting yourself up for a huge fall.
Abandoning this mind-set does not mean giving up your schedule or any goals that you want to accomplish this year, but it means that you will embrace the mommy in you. Let your heart guide you to tender teaching moments.
After all you want your kids to still recognize you once you start homeschooling. I say this half-joking because my little kids weren't quite sure who showed up each morning for school because I seem to change into tyrant Nazi Mommy when I started homeschooling.
Children learn very easily when the environment is full of love and relaxed days. Tell dad that relaxed does not mean lazy. It does mean the day flows to your family's rhythm and not to the beat of the public school. For example, there is no need to start school at 8:00 a.m. when you have been up all night sleep deprived. On the other hand, if your children are older, sometimes starting early in the day allows less time for them to fight be side-tracked.
You Are the Teacher Now. This statement is more true than you can possibly absorb right now, but I sure am going to try to help you embrace the full meaning because your very success depends on it.
This is an empowering statement because you will now determine the schedule and the curriculum. More importantly though it is up to YOU and not your children as to the mood set in your school.
Leaving it up to your children to dictate the mood each day can be a scary ride. Your positive and loving hand each day sets the mood for learning.
Too, when something is not working or when there are tears for the day and you know why, like your child may not have slept well the night before or he is just not understanding a concept, you can put the curriculum aside.
On the flip side, there is nothing wrong with doing 2 or 3 math lessons or 2 or 3 science lessons for the day when all is good at your home.
As you can see you set the pace for learning. Too, in a regular public school day, there are just a few short hours of actual school in between recess, breaks and lunch. Most homeschoolers are finished by lunch (some of this depends on the ages of your children). This leaves a LOT of wiggle room in your schedule to catch up.
Adopt Flexibility. Hard I Know, But It's a Must. As you can tell there are many things you will have control over. Things will get done because you set your hand to them.
Most new homeschoolers and seasoned homeschoolers are conscientious. They don't have to be reminded to educate their children. If anything, we need reminders to relax our minds because we know that each day we will do our jobs and educate our children to the best of our ability.
However, things will come along that you have no control over but that is life. How do you deal with those things in your life now?
For example, if a family member or grandma is sick do you just skip along like nothing happened? What are you teaching your children?
(My boys together with my sister's girls, which I helped to take care of while she was in ICU, learned that year about family ties and a caring attitude for the sick and weak. My kind of lesson plan.)
I have been pregnant, had a sister in ICU, had a husband in ICU, had several house moves and have had sick parents. From all of this my sons have learned lessons about compassion, giving, and the fragility of precious life. My sons and I have found an inner strength and dogged determination to not give up what we are fond of.
Try to look at moments where you feel you are behind in curriculum as moments to teach life's lessons. We never stop learning even we are not using our curriculum.
Being behind is a natural part of life and it is a part of homeschooling. Guess what? You will get behind sometime. Your attitude and how you deal with it are more important than the worry about your child not doing a math problem. Math problems can be made up.
Of course, it's quite different to over plan and set unrealistic goals, but we can talk about that too this year.
Adding in a weekly visit to the museum with others, field trips, craft class or park day will keep the fun in your week and keep you balanced.
Sometimes too when I need a break, we choose to just stay at home and have a relaxed day by switching our routine. Playing games all day or have an all day reading day have become part of the switch to our routine we need at times. I have started the day off by a read aloud, then the kids read on their own and then we may play a board game.
You will do the curriculum because you are in charge now. Keeping homeschool fun is more about refusing to follow negative views that children should not have fun while learning. And it is about staying balanced too because not all things in life or learning have to be fun. Self-discipline is needed to sprinkle throughout a relaxing day.
Relationships grow like small buds. They are not drowned and forced with information, but are gently watered, cared for and nourished over a period of time.
Keeping those three things in mind as you begin to homeschool, I know your first year and beyond will be extraordinary.
Hugs and love ya,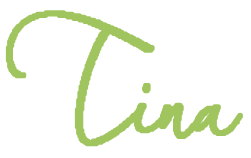 Want to read some more?
Be sure to go through My 31 Day Free Boot Camp for Homeschool
Check out my Ultimate Guide for New Homeschoolers
The A, B, C's of Picking Curriculum Part 1
Are You Qualified to Teach Your Children Part 1?

Categories: New Bee Articles Misc., New Bee Articles-Don't Follow Public School Methods, New Bee Articles-Common Homeschooling Mistakes