| | |
| --- | --- |
| Posted on June 23, 2014 at 11:25 AM | |
Let me guess what you're doing right now?  While most other homeschoolers are trying to soak up some lazy summer days, you are doing a sprint to plan your first day of homeschool.
You may be planning stressing over which subjects to teach which kids and telling the Mr. that you think you can homeschool. Guess what? YOU CAN!
Today though and before I starting spewing out posts about the how-to's because they are coming, I want to gently give you a nudge to think about your first day of homeschool from a different mind-set.
Sharing my mistakes on many of my first days of homeschool from a place deep down inside, I am hoping you won't make the same mistakes. I know you are wanting to prove to the world or maybe to just yourself that you can do this. Or you may be thinking about stocking up on school supplies, prepping a homeschool room and stalking curriculum vendors.
But instead of cracking open all those books on the first day of homeschool, I want you to take time to plan how your new homeschool year will start each year. I am talking to the mommy in you because I know the teacher mommy is rip roaring to go.
In the beginning, I regret not planning more special time and moments. I am glad that I had the sense to do some things special, but it never crossed my insane mind to even make the first week of school special. Again, I was too focused on curriculum and should have stepped back, taken a deep breath and realized that I was going to be at this for a LONGGG time.
Take time to make your first day and even your first week extraordinary and you will have started down your homeschool path in a way that you won't easily forget or give up.
9 Ways to Make Your First Day of Homeschool Into Memorable Moments
Check out some of these way to make your first day of homeschool special, memorable and out of the ordinary.
1.) Adopt a tradition for your first homeschool day. Mine has changed each year, but I missed a few years because I was too focused on proving I could homeschool instead of cherishing the fleeting time. Time passes by quickly, so grab all those precious footprints, handprints and thumbprints by creating something memorable. I did my sons' handprints in the early years. We now take a field trip on the first day of school. When the kids were real little, we packed a picnic lunch and headed to the park. Doing something like this always felt liberating to me and sets the mood for school.
2.) You may want to make a special breakfast and then spend time taking pictures of everybody.
3.) Create special photo props or make a photo booth.
4.) Some years, we planned a field trip with our homeschool co-op group. If you are not part of a group you can still make it special by planning a trip to some of your children's favorite places depending on their age.
5.) As my kids grew older and were preteens, we headed to the bowling alley one year and the movies the next year.
6.) Since we live a few hours from the beach, we planned a trip to the beach one year and enjoyed eating seafood on the pier.
7.) I presented lunch boxes to my boys on the first day of school. I knew they loved things like that and we used them when we went to field trips. They didn't miss out on any of the fun back to school supplies.
8.) The Mr. may want to know what progress you have made the first week. But try to remember homeschooling is a lifestyle change and you want your kids and the hubby to embrace it. That starts now by changing even the way you begin "school". Celebrate the week!! If there is one thing I could redo in the first four years of my journey, it would be to have a week long celebration of activities. Do some things that your kids know about and then surprise them too. It could be surprising them with a special series of books they love to read. For me, it was about presenting my little guys with lunch boxes because they thought they couldn't have them because we were at home.
9.) For your big guys, there is nothing wrong with telling them when they get up in the morning that it's time to start school by heading to the movies. Believe me, eyes will be popping instead of rolling like teens can do. Let your kids rest (you too) and bathe in the thought that school will be relaxed now.
School is not always about being tied to a desk, schedule, routine and checking off a list. This is not easy to learn when you are a routine, scheduled, stay by the book person and I have had to learn the hard way.
As it gets closer to school starting, I will share some printables and free things to make your first day and first week of homeschool memorable. Take time to celebrate your new beginnings each year and by doing this you will get off the public school treadmill.
Do you have any ideas now of how you want to spend your first week of homeschool? I will also be sharing some tips soon on how to survive that first week of homeschool.
Hugs and love ya,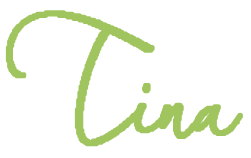 Want to read some more?
Have you been through my 31 Free Bootcamp for New Homeschoolers Yet?
New Homeschooler - Are You Qualified to Teach Your Children? Part 1.
New Homeschooler - Are You Qualified to Teach Your Children? Part 2.
Things Seasoned Homeschoolers Know

Don't forget to scoot by and post your questions and comments on our New Google Plus Page!!  I would love to hear from you there!


https://plus.google.com/u/0/b/105557476930705059447/+Newbeehomeschoolerhelp/posts
All of our Pinterest board are new too! Are you missing some great pins? Follow All!
http://www.pinterest.com/newhomeschool/
Did you already check out our New Bee Homeschooler program too?
Categories: New Bee Articles Misc., New Bee Articles-Don't Follow Public School Methods, New Bee Articles-Common Homeschooling Mistakes