| | |
| --- | --- |
| Posted on June 12, 2013 at 11:25 AM | |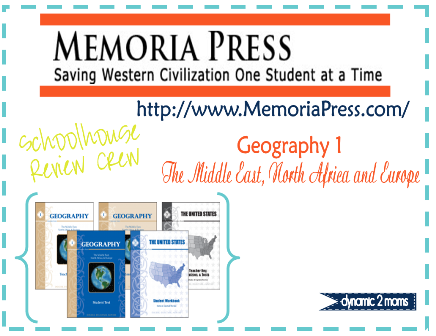 Because I like geography that is more hands-on I am always looking for resources that are thorough and rigorous, but simple enough to follow along so that my sons can do any written part or map work independently. So I was excited to review Geography I:The Middle East, North Africa, & Europe by Memoria Press.
Here is what I received in this nifty bundle: Geography I: Teacher's Guide; Geography 1 Student Text, Geography 1 Student Workbook, The United States Student Workbook: States & Capitals Review and The United States Teacher Key, Quizzes, & Tests.
Geography has always been a subject that is important to me during our homeschool journey because I struggled with it in school. Though I was fascinated with it and wanted to learn more, I still struggled with locating countries on a globe or map. Too, the way it was presented to me I wondered why it was important to learn all those terms. 
Frankly, finding the longitude and latitude is something I still don't care for today. Of course I realize the value of the science and math behind knowing that, but to me the history of a country was so much more appealing. That is what I liked right away about Geography 1: Student Text. The Student Text gives the History's Headlines of a country at the top of the page and then a Tour of Today at the bottom. Though we enjoyed the whole course, the value of how the geography was presented in the student text made sense to us because it tied it to some piece of history that we could understand.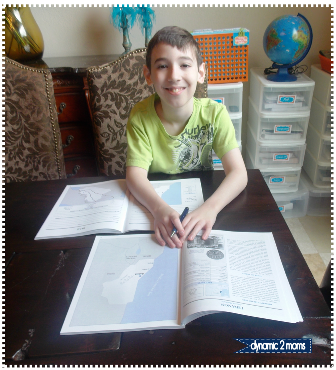 Geography is so much more than just looking at maps. Though maps are foundational or key to understanding any civilization, it is the combination of both the background information and the map that I feel piques your interest.  For example, in the Student Text, a map of the country is on the right side of the page while key information is on the left.  In addition, each country has a Fast Facts section. All of this together makes geography come alive. It does not stand alone as a bunch of maps that are not informative.
What I really liked is that the student text gives the modern name of the country at the top of the page and the ancient name of it underneath. Again, a child will care about something that he can make a connection with to the present. Using only the ancient terms of these countries does not help them to apply it to the present. I love that feature.

Inside the books was a suggested teaching guideline of covering 2-3 countries a day. I found the schedule very doable for us. We did go faster on some countries we had studied about in our unit studies like Turkey,  but slowed down on others found in North Africa that we had not studied as in depth.
Then when your child works on the Student Workbook afterwards which is map work that includes writing the name of the country, the capital, the ancient name and other facts, the maps are full of meaning then.
One side point to make about the books is that they are all black and white and the maps are gray because these are workbooks. But I feel workbooks have their place in our school. Workbooks are made for students to do the majority of writing in. These workbooks are no different. After the student text is read, the maps are labeled and colored in the workbook.
One point to note in all of this is that the geography of the Middle East, North Africa & Europe covers what was the Roman Empire. You know I have told you before that my homeschooling roots are classical and so I appreciate that covering the lands of the Ancient Greeks and Romans is significant because of the many contributions to our modern day society. Its hard to build a government study for your kids when they are older if they do not appreciate the model that was instituted by the Romans and Greeks. I am pleased that this course exist for an elementary aged child.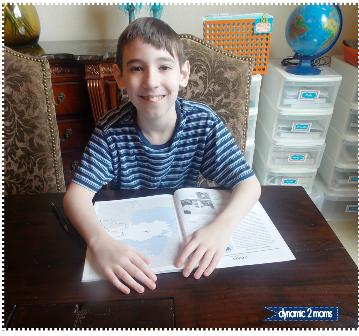 When I got this bundle I have to admit that I wondered why I received the United States Workbooks along with this series. After reading through the workbooks, I understood the thinking behind learning and reviewing the states and capitals. These books serve as a review and encourage retention of material that should have been previously taught. I wholeheartedly agree with this because in our particular case when I started homeschooling, we focused more on Ancients and the Renaissance and then covered the states and capitals later too.
In other words what a nice little bundle this set from Memoria Press is because you can learn about the Ancients right alongside learning and reviewing the modern geography of the U.S.  It didn't seem like a likely pairing, but if you have homeschooled for any length of time you understand the struggle in teaching the 4 year cycle of history and still being sure you have covered enough of the states and capitals
For the teacher in you, the books have quizzes, tests and reviews.
If you are struggling to teach geography or just want to review some of the ancients you will enjoy this bundle.
Thank You Memoria Press for another excellent product!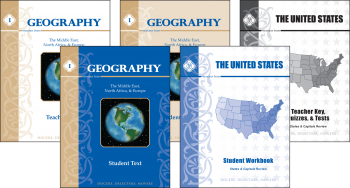 Product Name: Geography I: The Middle East, North Africa, & Europe
Website: Memoria Press
Price: $48.00 as a Set:

Grades: 4th to 8th.

Type of Product:  Workbooks

Customer Service: My books arrived promptly as promised. Customer service was prompt and excellent.
Hugs and love ya,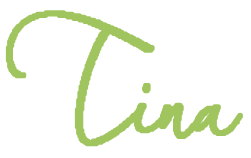 All product information is correct and accurate as of the date of this review.


Categories: TOS {The Old Schoolhouse} Curriculum Review