| | |
| --- | --- |
| Posted on May 29, 2013 at 9:00 AM | |
There really was another reason I couldn't finish my spring cleaning. We got to the back porch and discovered a nest down between the cushions of the chair.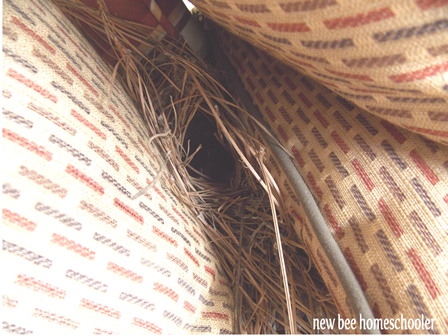 I have seen nests in some crazy places and it makes you wonder what a bird finds appealing about a certain place. In between the back and seat cushion of our chair is not a safe place in my opinion, but it sure made for a grand view for me and the kids over the last few weeks.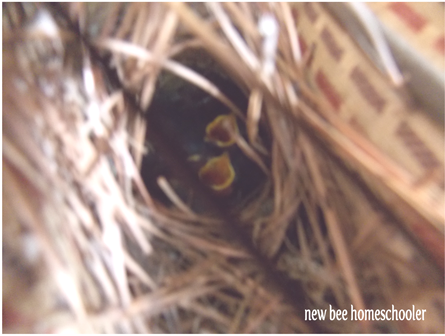 It wasn't long before we had babies. I thought it would be easy to take our time in getting good pictures, but the mom and dad were quick in bringing back food. So we had to shoot pictures fast. They had their mouths opened almost like right away.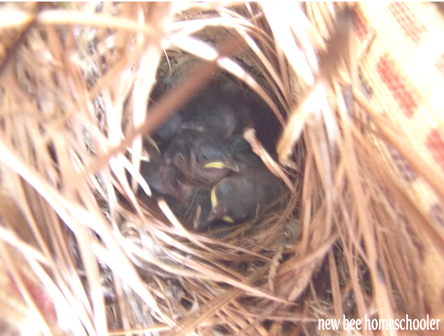 By the next week, they grew fast but we were able to get as close as we wanted to. We noticed this week that they probably knew we weren't mom and dad because they didn't open their mouth. Creation is amazing with all their instincts.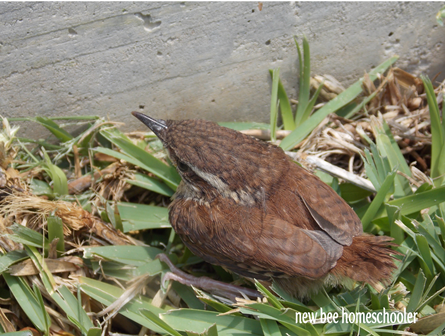 It was just a few more days before we saw them ready to leave the nest. We knew it because of the great amount of chirping coming from mom. This baby managed to leave the porch right to the grass and had to take a break. I don't know who enjoyed this more, me or the boys. He is so cute and we loved being so close to him without handling him.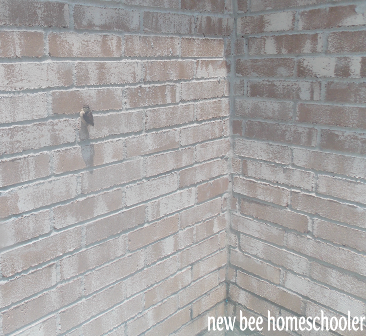 Then the poor thing got up on the wall and found the corner. It took momma to come find him so he could leave the corner. He couldn't figure how to get to the trees but finally figured it out. Amazing how they can cling to almost nothing, but the tiny ledge of a brick. I finally got to clean my back porch but waiting those few weeks for our bird watching was more fun.
It didn't take long before the kids and I decided it was too hot to be doing cleaning now.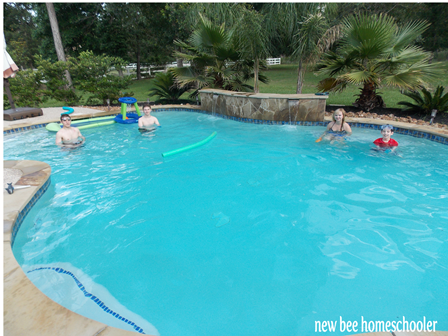 So we invited over my niece and spent a good amount of time in the pool. So this is how we will be starting our school days during the summer. I highly recommend starting your day off like this.
Tomorrow, I will share another mini book in our Ancient Civilization Unit but had to share our break for nature luv.

Would love your vote today.  Just click on the Circle of Moms to vote and look for my blog button. And if you were with me last year, I hope you know how much I show my appreciation. So excited about this contest!!
Hugs and love ya,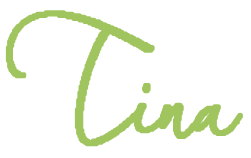 Categories: Nature Activities