| | |
| --- | --- |
| Posted on May 16, 2013 at 9:40 AM | |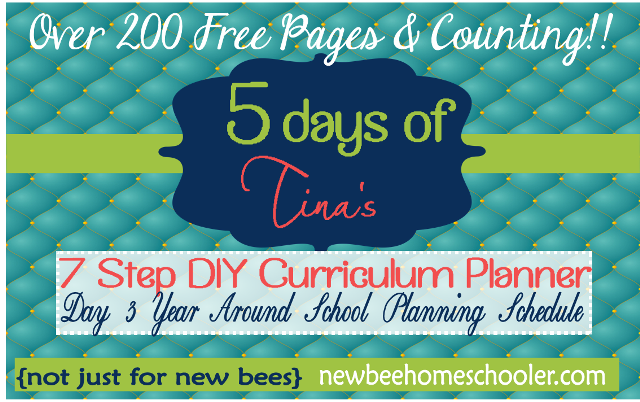 I think planning is the hardest part for any homeschooler. I encourage you to always take time to sit down and look at your goals for the year. Map out the days and weeks to school, vacation and when you want a teacher in service day. Yep I give myself some of those days too. We need them.
I think the best reason to plan your schedule is that it keeps us in homeschooling reality mode. When I sit down with new homeschoolers, I see this scrollingggggggggggg list of things they want to accomplish. My head hurts even picturing it in my mind.  Instead of me trying to help them match that list to hours and putting it in their class schedule form, I encourage them to plug all of that in for the week on their own. You know why? Reality check. We all have those secret thoughts scheming how we can do so much more than the next busy homeschool mom. I have learned in helping many that we all struggle with the same thing: time management.

If you never assign all of those language art resources a spot/time on the schedule, it won't happen. Too, I see the whole day filled up with 3 R's and not any time for science, history or other fun and needed hands-on project. This helps anybody struggling see that no matter how wonderful a book, reading time needs to stay to x time, math time to x time and etc., if we want balance and harmony, not headaches and complaining.
I hear endless complaints each year of how homeschoolers don't get to that fun hands on science project, history project or even art. Then I hear of nightmare stories where they had their child do math for 4 hours. What?
No wonder a mom child hates homeschoooling. My heart hurts when I hear those kinds of stories. But, it is all because there is a lack of realistic planning on mom's part.

Planning is not met to stifle your day but to give it a flow. The minute math time is up doesn't mean we have to jump/run to the next subject but it gives us a gentle reminder so that we can work in the fun things too. Time to keep it moving.  Use the planning schedules as a support system and guide.
One more thing I wanted to remind you of is a form called Tracking Your Week that I have the New Bees do for homework in September's workshop. I do this because it doesn't matter what and when another homeschooler starts their day. It matters that your day follows the rhythm of your family.  If you have babies in the house its almost impossible to start before 9:30 or 10:00 in the morning. If you don't have a baby but middle school and teens, your day should start earlier. My day starts as early as 8:00 but most days I prefer 9:00. Tracking your week now and again helps you to see where improvement is needed. Maybe you think you are starting your day early only to realize that some things need to be cut out in the morning so you can get your day started. Perhaps your family is young and you find you are trying to start too early. Find the pulse of your family and go with it.

A combination of these forms will help you to make schooling easier not more burdensome.
In updating my website, I added some notations to my sample page when I planned a few years back.  I wanted you to see them too if you haven't scooted by the website lately.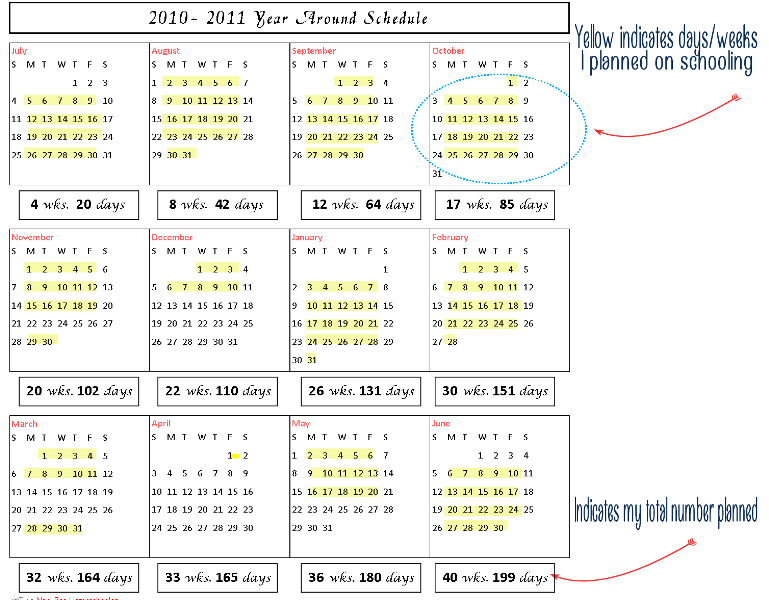 I highlighted in yellow the days/weeks I was going to school and when I wanted to take days off.  That year I took of 3 weeks in December and almost the whole month of April. April is just so pretty here in Texas that I took advantage of it that year and schooled during the summer.
Even though I don't have accountability here in Texas, I do for myself. I want to be sure I am the best teacher for my sons and I owe it to them and to myself to plan.  It gives me a "blue print" for the year to follow and I always have the weeks/days we schooled each year. We have a sense of direction and accomplishment and I don't enter that forbidden zone for homeschoolers which is comparisons.  You simply cannot be compared to any other homeschooler. You ARE unique! Your children think so and I know so.


I am finding myself quite informative chatty today. I get all wired when it comes to planning. It brings such relief in our school that I want any who struggle with it to not struggle. That is one reason I updated the legend or key to the form this year.
The above picture is the bottom of the forms. Goal is on there because that is what it is. Don't beat yourself up when it doesn't match reality or achieved.  Mine never does each year and it won't because we are imperfect and life happens. You can count on that. I know for me though, I meet way more goals than I ever would have if I had not planned.
Also I separated out Holidays from days off from school on the legend. For a lot of homeschoolers holidays do not always equal to a day off for various reasons. Homeschoolers come from a wide variety of backgrounds and I respect that. So this allows you to mark holidays so you know what is going on in the community but it may not necessarily be a day off from school for you. The yellow indicates yellow highlighter and the blue indicates a  blue highlighter. Something else that I added to the legend this year is to note the end of the 1st quarter, 1st semester,etc. You may or may not want to use this but it helps me in noting those dates so that I can switch out unit themes or start another study like geography. Doing one subject like geography for one quarter and say art for another is how successful educators get "it all in". I left those boxes blank because you may want to circle those dates, write them in, use a highlighter or use some other symbol. I hope you like this updated section.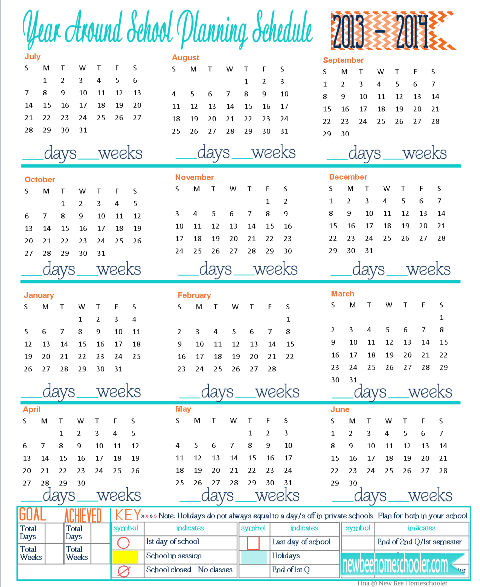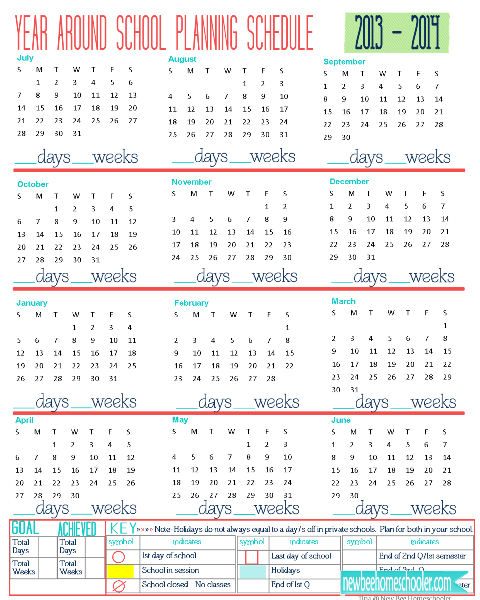 Download Red Turquoise Luv Here
Hugs and you know I love ya,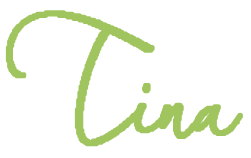 If you missed the previous days: Grab them below:

If you can't contain your excitement any longer about doing a planner. Click below to go the main page on the website: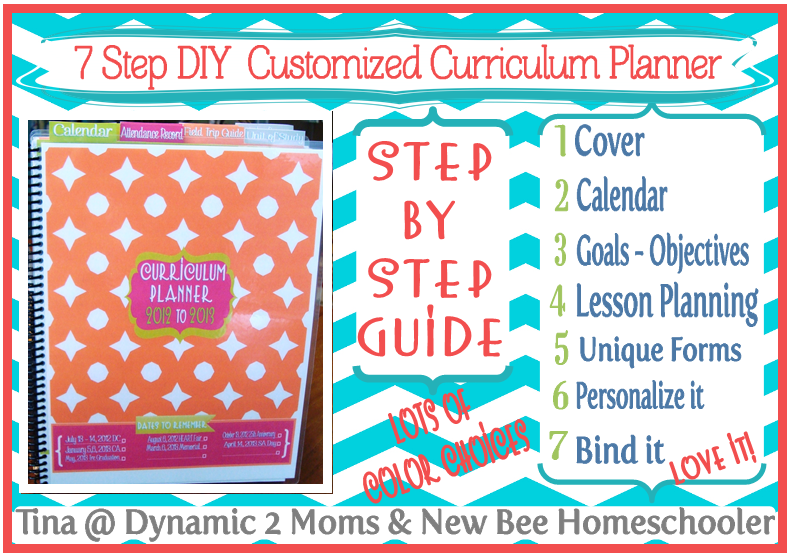 Categories: 5 Days Series on Homeschooling, Dynamic 2 Moms Planner Printables, New Bee Articles-Homeschool Schedules