| | |
| --- | --- |
| Posted on April 15, 2013 at 11:55 AM | |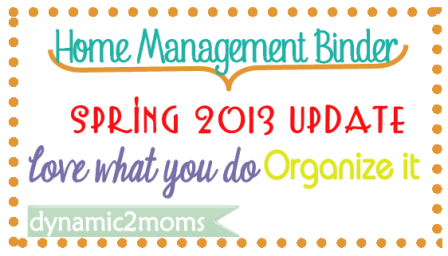 Before the Springabration starts this week, I want you to have the next printable for the Home Management Binder.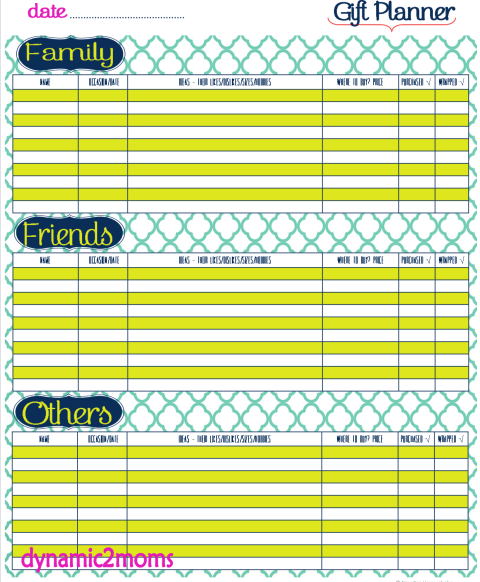 I don't know about you, but I give gifts year around and need to plan like that. Plus, I always have a gift or two I keep here at the house for the just in case. A lot of times they are small things but with a personal touch. I like to keep mini decorative bags that have travel size hand cream, nail polish and/or lip gloss and maybe some small perfume. It has come in handy more than once when I wanted to give something more than just a "thanks". Too, my nieces love jewelry and when I find it 50% I grab it then and hold back because I know what they like and then give it to them when its time. Having this printable helps me remember their color likes and allergies, and price comparisons.
I highlighted every other line on the form so that you can use 2 lines per person or 1 line. You decide how much room you need to write and plan.
Download here the Gift Planner.
Tonight, I have my last workshop for the year for my New Bee Group. I always have mixed feelings of happiness and sadness as the New Bees set out on their own in the Big Homeschool World. I am happy that many of them stayed the course but sad too that we won't be having our face to face workshops but then again it's time for them to make their way.
I prefer to always celebrate good times and so coming next is the Springabration!

Hugs and love ya,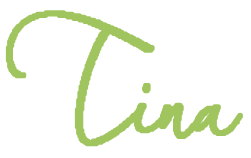 Categories: Home Management Binder, New Bee Articles-Organization (Home & School)