| | |
| --- | --- |
| Posted on April 13, 2013 at 9:00 PM | |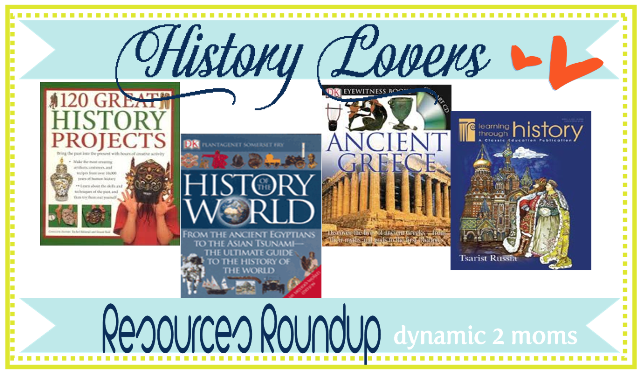 I get asked quite often what curriculum I use for preparing my history lapbooks. Well I don't really use curriculum, but I do use history resources. If I could have a do over when I made history curriculum choices in the past, I would focus less on curriculum and more on resources to build a history curriculum.
Resources are always timely, can span many grades in their content and they don't diminish in value. Over the years I have amassed quite a collection of resources to feed our history passion and we use these as our "history curriculum". I don't use any one resource more than the other but use all of them together depending on what we are learning about.
If you love history like I do or if you want to keep it fun and steer away from boring, then add some of these resources to your collection. Just as a side note: I always want you to know when I am an affiliate for a company.  Sometimes I receive free curriculum or resources to review and the opinions, good, bad or ugly are always mine.
However, I am not an affiliate for any of these companies that I mention today. I want to share some resources that inspire us when we jump into a history unit study.  Not wanting to overwhelm you with my hoarding enthusiasm, I am listing just a few that I fancy.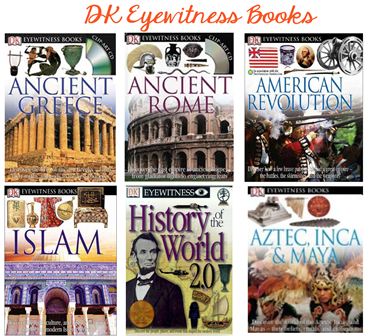 Though they are a secular publisher and you have to watch for evolution content, by far and large the DK Eyewitness books make great additions to your history collection. They are like a mini unit study in a book. I have many of these topics in our homeschool library.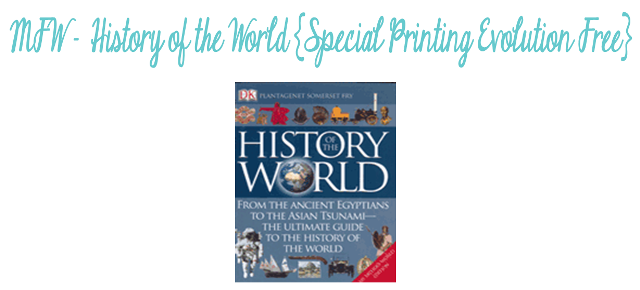 By the way did you know that My Father's World carries a special printing of History of the World that they use for junior high and high school? Apparently the staff of MFW had influenced the publisher to use more neutral language acceptable to most audiences and then did a special printing. This version, sold only by My Father's World, is based on the 3rd (green) edition, but begins with "The First Civilizations" (B.C.), omitting 22 pages of prehistoric man and animals found in other editions. It is a nice addition to have for your junior high kids and high schoolers.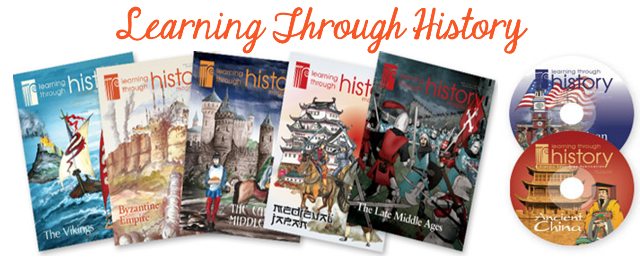 This next series just made my sick when they stopped printing. I have many of these magazines. I think almost all of them. I have yet to find a history magazine for children that is equal to Learning Through History. The issues are worth every penny I spent on them. Though the publisher stills has some back issues available, a lot of the print issues were transferred over to CD's now.
From their website: Learning Through History has 64-pages and each issue has 15+ unique articles, arts and crafts project plans, hands-on activities, study guides for historical literature, discussion questions, web links and book and video suggestions - on one historical theme per issue. A great resource for students and teachers ages 9-adult who love to read and are passionate about history.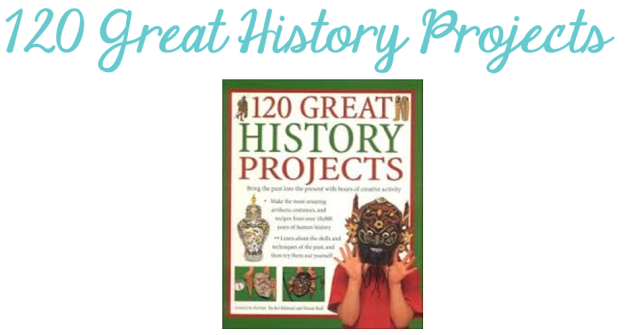 When doing hands-on history projects, I like easy and step by step directions. This next book, 120 Great History Projects has activities from many different cultures so it has been really helpful in planning hands-on projects. Also, it gives a step by step guide and most of the materials for the projects are easy to find. Our Celtic Cake recipe came from this book.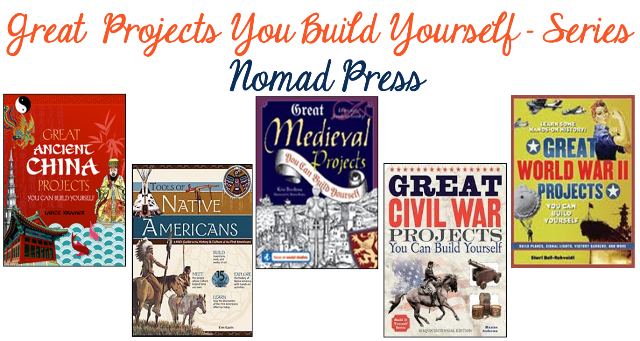 If you want more in depth information and hands-on projects for one history topic,  then this next series by Nomad Press called "Build it Yourself" is a good choice. I don't know if you were homeschooling when a site named Wowio made its debut on the net. It was longer than 5 years ago. At that time, a lot of the books in this series were free. I snagged so many good freebies then. It was an amazing site. I downloaded everyone I came across. Today, the site is totally different and has gone kind of dark for my taste and not educational. I have used these books over and over again throughout the years.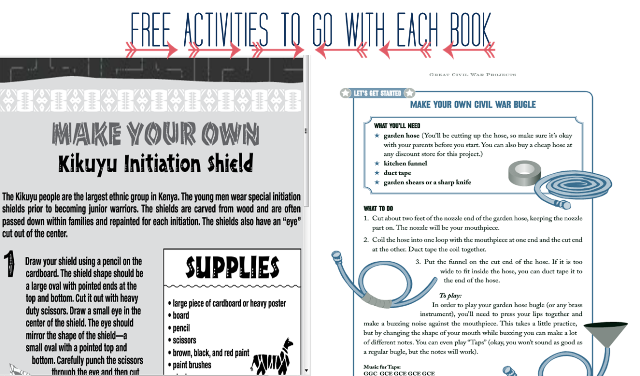 One nice feature on Nomad's site is that each book has one free activity you can download. Once you click on the title you want to look at, click on the left side under Activities. If nothing else, check out the freebies on each title. It is a nice collection of hands-on things to do.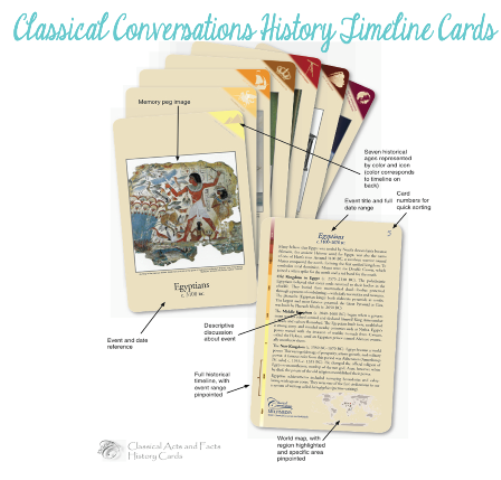 These history fact cards from Classical Conversations are almost a history curriculum by themselves. My homeschooling roots are classical and I followed that method for a few years. Though I do not use Classical Conversations, I purchased these cards because not only are the cards beautiful but so helpful. Each set is organized in chronological order. Memorizing these facts and playing games with each other is something the boys can do without me. On days when I want to do less teaching, these cards are great substitutes and a keeper in my homeschooling history bag.
Hopefully, this helps you to add a resource or two as your budget allows. By focusing on history resources instead of curriculum, your collection will grow and your children will not outgrow them.
Hugs and love ya,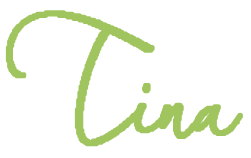 Categories: World History , Ancient Civilizations Unit, Unit Studies